Security Services in Mount Vernon, IL
Security Alarm Company is honored to provide the citizens of Mount Vernon with both residential and commercial security solutions.
Meet the Security Alarm Team
Our Four Core Values
We honor God in everything we do.
We work hard, pursue excellence, and be continuous learners.
We provide a WOW experience to all of our customers.
We provide an environment of care and personal growth for our employees.
From new construction to existing facilities in Mount Vernon, Illinois, Security Alarm offers solutions not only to the residential (house & apartment) market but also to commercial, industrial, and manufacturing facilities.
Serving Homeowners & Businesses in Mount Vernon, IL
Hours of Operation
Our Monitoring Center remains open 24/7/365.
Office Hours
Monday: 8:00am – 5:00pm
Tuesday: 8:00am – 5:00pm
Wednesday: 8:00am – 5:00pm
Thursday: 8:00am – 5:00pm
Friday: 8:00am – 4:00pm
Saturday: Closed
Sunday: Closed
Residential Security in Mount Vernon, Illinois
We install, repair, and maintain residential alarm systems for homeowners in the Mount Vernon, IL area and the surrounding Southern Illinois region. We install high quality security equipment such as burglar alarm systems, security cameras, fire detection equipment, and the latest in smart home automation features. Our technicians are professional, courteous, and will show up on time.
Installing a New Home Security System
If you don't have a home alarm system, we can help guide you through the process of picking the security features that will best suit your family, lifestyle, and budget. We have several reasonably priced packages available for customers that are new to owning home security equipment.
Having an Existing Alarm System Taken Over
If you already have a home alarm system in Mount Vernon that isn't hooked up or isn't functioning correctly, we may be able to take over that existing alarm system, fix the problems you're having, and set up 24/7 monitoring. Best of all, there are typically no upfront costs to you when we take over an existing alarm system. We'll even buy out your existing contract with another security company if you have less than 12 months remaining on your contract.
Security Solutions for Homeowners in Mount Vernon:
Home Security Systems
Smart Home Automation
Home Security Cameras
Fire & CO Monitoring
Get a State-of-the-Art Home Security System
Homeowner Reviews
Security Company in Mount Vernon, IL
★★★★★ 5 / 5 stars
Rated By A Happy Customer
"I got burglarized in July and wanted to get a home alarm system. I had heard nothing but good things about this company and decided to call them. An alarm technician came out and told me all about the system and different options, and we came up with the perfect solution. Wade came out and did a amazing installation. Very professional explained everything and it works great. Much less money that I expected to pay. They have been in business forever and don't need this review but I wanted to say what a good experience I had because when someone has what they consider a bad one they tell everyone but never when they have a good one! Great job guys and keep up the good work!"
Commercial Security Solutions in Mount Vernon, Illinois
Our commercial alarm technicians install, repair, service, and monitor alarm systems for business and nonprofit organizations throughout the Mount Vernon area and beyond. We work with a wide range of businesses, from mom-and-pop retail shops to hospitals, schools, and government facilities.
New Alarm Systems for Businesses
Our commercial security experts go far beyond selling and installing equipment. We sit down with organizations to understand their security needs and concerns and help craft custom solutions to solve their goals, fit their budget, and help keep customers, staff, and property as safe as possible.
Commercial Alarm System Takeovers
While we design security systems from scratch when a business is building a new building or renovating an existing building, we also take over commercial alarm systems. If your organization isn't happy with the service you're getting from your current alarm provider or you want to add a few additional security features, we can likely take over your alarm system, fix any problems and get it running the way you want.
Commercial Security Services We Offer in Mount Vernon, IL:
Intrusion Alarm Systems
Access Control Keycards
Video Surveillance Cameras
Commercial Fire Systems
Professional Monitoring
Panic Buttons
Mount Vernon Customer Reviews
Security Company in Mount Vernon, IL
★★★★★ 5 / 5 stars
Rated By Chris Frost, VP of Information Technology at Heartland Women's Healthcare
"We utilize Security Alarm for all of our locations. I have always felt they put the customer first. Any issues that may arise they are always there to find a resolution quickly. I trust this company with our healthcare business and would recommend them for anyone looking for security or alarm services."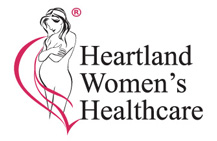 Other Commercial Security Customers in Mount Vernon, IL
Mt Vernon City Schools
El Rancherito
Jackson Jewelers
Continental Tire
Medicine Shoppe Pharmacy
Areas We Serve in Southern Illinois
Get an Estimate for Security in Mount Vernon, IL
Security Alarm Company has helped many customers in the Mount Vernon area, and we are happy to answer security questions from both homeowners and businesses in region. Contact us online to schedule your Mount Vernon Security Consultation today.