With all the various products on the market, it can be difficult to distinguish what is and isn't worth your investment. You don't want to risk purchasing extra equipment that may not live up to the hype.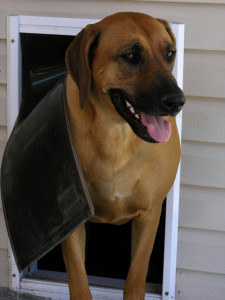 Take pet immune motion detectors, for instance – are they worth purchasing? While some models are obviously better than others, a motion detector that knows your pets aren't a threat can not only save you time and trouble, it can also make your home a safer place. Let's investigate.
3 Reasons Why You Should Consider a Pet Immune Motion Detector
Fewer False Alarms
The last thing you want is for your local authorities to start viewing your home address as the "boy who cried wolf" of alarm systems. When your pets cause multiple false alarms, it could lead to real threats being taken less seriously. By minimizing false alarms, your security system can better serve the purpose of keeping you and your family safe.
Reduced Complacency
Even worse than dealing with a false alarm is deciding not to set your security system in order to avoid false alarms. In addition to completely defeating the purpose of having a security system, this also leaves your home and your family vulnerable.
Simple Customization
Not only do pet immune motion detectors help solve the problem of false alarms and allow your home to be more secure, but you can also customize your sensor to your specific pets. Depending on the model, you can set your sensor to ignore movement under a certain weight.
The bottom line? At Security Alarm, we know that nothing is more important than your family's safety. Pet immune motion detectors offer a solution that allows your pets to enjoy the outdoors without compromising your home security.
Want to learn more about motion detectors and how they can improve the safety and security of the things that matter most to you? Give the security experts at Security Alarm a call at 800-252-7621 or contact us online.