We want your aging loved ones to not just feel safe in their beds, but we want them to actually be safe in their beds! In the United States from January 24, 2016 to January 30, 2016, 54 people died in home fires. This should never happen. There should never be a fatality due to a lack of fire protection. We believe that the Aging and Elderly are a demographic of individuals that truly have a need for fire protection that we are offering. The elderly tend to have difficulty with hearing especially when in a deep sleep at night. That is why for them monitored fire protection is vital.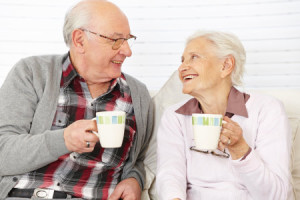 Monitored Fire System
By "monitored" we mean that the fire system in the home should be connected to a 24hr monitoring agency that will receive all alarm signals from the system. If your aging parent is sound asleep, or simply cannot hear and the fire system has sounded, the monitoring agency will receive that signal and immediately send the fire department. There may be times that the siren doesn't wake the elderly or perhaps they are trapped inside. Regardless of the scenario, having fire monitoring ensures that help will always be moments away.
Locations for Smoke Detectors
It is important for every family to have smoke detectors placed strategically throughout the home. There should at least be a smoke detector in or outside every bedroom. If an attic is present, heat detectors should also be placed here as well. Attic fires are common and extremely dangerous. An attic fire could burn for a significant amount of time before collapsing into the rest of the home destroying everything.
For more information on how to protect aging loved ones in the event of a fire, contact Southern Illinois security and fire experts online, at the form below, or at 618-548-5768.