The use of video surveillance within the veterinary industry is primarily two-fold : security and operation management. From break ins and in-house theft to managing the day to day flow of activity and work, video surveillance systems pay for themselves in the end.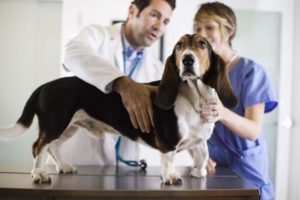 Protection from Pharmaceutical Theft
From a security standpoint implementing video surveillance within a veterinary clinic is almost a no-brainer. The fact is we live in a drug ridden culture; a culture where people will do anything or steal anything to get a "high". This reality is what should propel the owners of veterinary clinics to take another close look at their security. Veterinary clinics are the home to countless high demand drugs such as Fentanyll, Ketamine, Morphine etc. Simply the presence of video surveillance would hopefully deter those contemplating theft, whether it be employees or people off the street. For those individuals that are not deterred by the presence of cameras, the high quality image captured would prove extremely useful in their apprehension.
Check In On the Clinic at Anytime
Aside from security purposes, video surveillance could be the next great step to improve operations within veterinary clinics. Some may argue, "My clinic is small enough that I don't need video surveillance." However, the fact is that some of the smallest clinics could utilize cameras the most, simply from the fact that they are usually short staffed and cannot be everywhere at once. Having cameras throughout the building allows for eyes on all rooms at all times. With our Remote Viewing app for phones and iPads, doctors could log on and view activity in the clinic at their convenience. This could allow for late night check-in on animals recovery from surgery or staying the night for any other purpose. It may also mean that during an emergency one doctor could log in off-site and talk another doctor through a procedure they may not be comfortable with. The recordings of surgeries could also present unique educational opportunities after the fact. In regards to operations, the possibilities for video surveillance and remote viewing are endless.
Our security experts at Security Alarm would love the opportunity to talk with you more about video surveillance. Want to learn more about their use within the Veterinary industry? Contact us online or call our office at 618-548-5768, we'd love to talk to you.