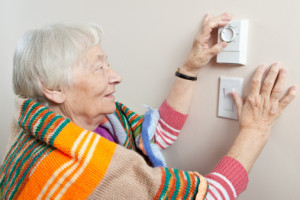 As we age, safety can become an issue. It's important to be mindful of potential hazards that can lead to injury or immobilization. With falls being the leading cause of older adult injury, the Center for Disease Control's research shows that 1 in 3 older adults fall each year and that 1 in 5 falls can cause a serious injury. Here are some tips to help protect yourself or your elderly loved ones around the home:
General Safety
Ensure that walkways such as; hallways, stairs, and paths are well lit and clear of objects
Remove electrical cords from traffic areas
Do not hurry when attempting to answer the phone. Many fall trying to answer the phone. Carry a cordless or cell phone or let an answering machine pick up
If you have a cane/walker, use it at all times. Do not hold on to walls and furniture as a substitute.
Wipe up any liquid on floors immediately
Use hearing aids, wear glasses, and install good lighting. This diminishes the effects of hearing and visual problems.
Drive with care and recognize when it may be safer to stop driving
Bathroom Safety
Ensure sure toiletries and supplies are easy to reach
Those who have difficulty getting up should use toilet extenders and hand rails
Skidproof surfaces are essential to avoid falling
Set the hot water heater no higher than 120 degrees
Buy a shower stool, seat, or transfer bench. It should have a rigid seat and back, and rubber tips on the feet to prevent slipping
Kitchen Safety
Mark "on" and "off" positions on appliances clearly and with bright colors
Use a kettle with an automatic shut-off
Keep counters clear of unnecessary items
Cabinets should be easily reachable and/or have pull-down shelves
Store heavier objects at waist level
Ensure there is a fire extinguisher on each level of your home
Make sure there are monitored smoke detectors on each level and in or outside each bedroom.
Have a system of steps put in place in place in case a fire breaks out
Have a panic button in case a fire breaks out you can press it and receive immediate help
Our families come first at Security Alarm. If you are looking for ways to improve your safety at home, whether it be through fire safety, home security, or personal emergency alert devices, give us a call at 618-548-5768 or contact us online.