Are you a single parent? Do you spend hours in the workplace and then more hours when you get home trying to be two parents at once? It's hard. Being a single parent can be stressful, there are so many things to worry about. So many things to make sure are done and no partner to share the load with. At Security Alarm, we believe that our home security systems can help ease that "worry" at least a little bit!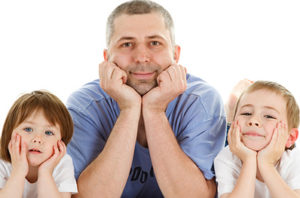 Security, Safety, & Peace of Mind
One shouldn't worry about their family's safety especially while they're in their own home. A security alarm system will not only make you feel safe, but can actually keep you safe within the walls of your home. With window, door, and glass break detectors, an intruder could hardly make it in undetected. Some things you can't avoid worrying about, but sleeping safe in your own home shouldn't be one of them.
Open and Close Door Alerts
Have little kids that like to sneak outside? Worry they will run off? With a security alarm system, you will hear a chime every time a door with an alarm sensor is opened. The chime is quite loud and can typically be heard throughout the entire home notifying parents or sitters of a potential "escapee".
Check on Your Home and Family From Anywhere
When a basic security system is installed, you will also have the option of utilizing our Remote Safe app on your smart phone. What does that mean for a single parent? Lots! Our app will allow you to arm and disarm your system from wherever you are. For example, if you are at a sporting event with the family and you open up your app only to realize you failed to set your alarm before leaving, all you have to do is tap a button and your house is now secure. You can set schedules on your alarm system.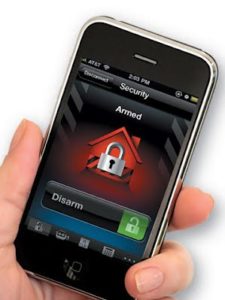 Say for instance you go to bed and set the alarm and your 16 year old daughter went out on a date with her boyfriend. She's supposed to be home by 10 pm. Set your app to alert you if the alarm has not been disarmed by 10pm. If 10 pm comes and the system has not been disarmed, then you know that she has not been home. As a single parent you need your sleep, but you also need to know that your family is safe. You need to know that your kids are where they are supposed to be, when they are supposed to be.
These are simply a few of the features we offer to help make your life simpler. We offer mobile cameras that you can move around your home from room to room and we'll go into more details in a future blog, so stay tuned! We truly believe that our security system can make a vast difference in your life, and in the safety of your home and family.
Want to know more? Please contact us online or at 618-548-5768 today if you have any questions at all!