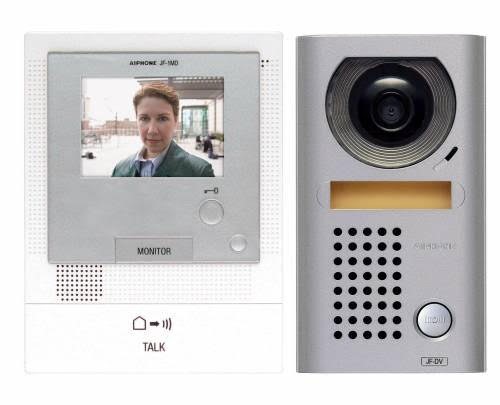 Are you weary with the possible risks in your office building and work place?
The door opens.
A stranger simply passes through an unlocked door.
Or you find someone in your building and you had no idea when or where he or she entered.
Do you want this vulnerability? Are you tired of facing these fears alone?
Intercom Systems
Security Alarm's intercom system's gives you a lasting assurance. With our systems you no longer are alone or away from help. Our systems allow you to speak with people BEFORE they enter the building. Now you have the protection against the possible violence of an offender or having strangers enter your building without warning.
This system is ideal in a reception or lobby or areas where visitors are likely to enter. When a visitor presses the button, the doorbell rings and the video monitor provides a clear, bright image of who is at your door. Once the visitor has been approved, a button can be pressed to unlock the door and let the visitor in. This not only improves security, but it also adds a real convenience to securing your entrance.
Access Control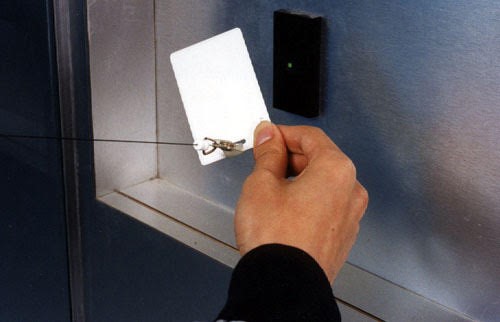 Do you have a good way of monitoring staff access? An access control system can be additional layer of security. These systems do not just limit themselves to doors but can be used in conjunction with gates, cabinets and elevators as well. New technology also allows integration with your video surveillance system providing crystal clear images of those entering your premise. By using an access control system, you can manage an entire building with hundreds of employees or a small office staff with just a few staff members. Centrally controlled with computer software, you can track and report who enters and exits your facility, and when.
If you're looking for solutions to improve the safety and security of your facility, office, school, or retail location – look no further than Southern Illinois' security solutions experts, Security Alarm. We know how important businesses are to our thriving community and keeping them safe is our priority. For more information, or to schedule a visit to your facility, contact us online or at 618-548-5768.