Professionally Assisted DIY Alarm
New Way of life during COVID 19
Currently the world is facing a new way of life due to the COVID 19 pandemic. Whether you are still working or not, most people seem to have a little extra time on their hands due to all social events and extra activities being canceled.
From talking to our customers on a daily basis, we have noticed that more now than ever people are looking for projects to complete around their home or business. For this reason we have decided to begin offering our new DIY alarm system for those who want to have a project, stay more secure, and save money.

DIY Security from Security Alarm
Customized & Professionally Assisted for Your Home or Business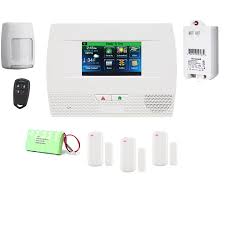 We provide on-going technical support via the phone.
We have the ability to send a tech out to work on your system if absolutely necessary.
We provide a DIY security system that is more encrypted and more secure than most DIYs on the market.
What will we do for you?
We will help you design it
We will program it for you & deliver it to your home or business
We will provide unlimited phone support by one of our professionally trained technicians
DIY Security Alarm Systems
What are the components? What is the price?
Here's What's Included:
Controller / Keypad
Door Sensors
Motion Sensor
Cellular Communicator
Yard Sign
Remote / Panic Button
App for Remote Control
Cost of a Professionally Installed DIY Alarm System
Cost of Install: $0 (usually about $745)
Professionally Assisted DIY:
Cost of System: $325
24/7 Monitoring: $43/month (waived for 1st 3 months)
Commitment: One Year Monitoring Agreement
Optional Add Ons:
Smoke Detectors: $75/each
Window and Door Sensors: $35/each
Glass Break Sensors: $75/each
Contact Us to Get Started
For additional information or if you have any questions, never hesitate to give us a call at 618-548-5768 or contact us here. We look forward to helping you get the protection you need at a price that you want.