It's well into the 21st century, and the demand across the board within all organization is for faster, smarter, better everything. This applies to employers expectations of their security system as well. Security systems are expected to be up to snuff with technology. That is why more and more organizations are beginning to utilize apps on phones that allow for total control of their burglar alarm systems. Remote Safe* is our interactive app that keeps employers constantly in the know.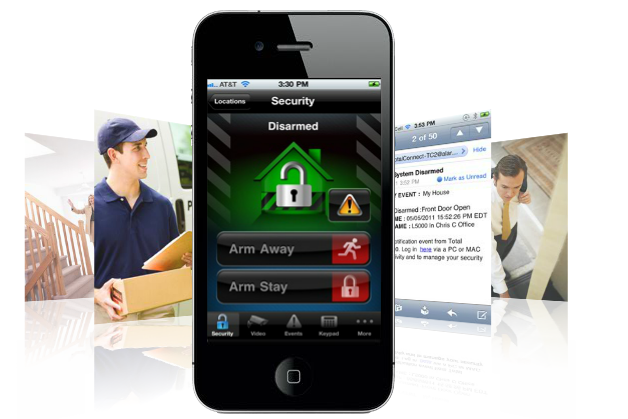 Traditionally, in order to track employee's use of the burglar system, organizations would request an "openings & closings" report from the monitoring company. Each employee is assigned their own code and whenever they entered it in, it would show up on the report. This allowed employers to view who opened and closed each day and at what time. To change and eliminate codes, employers call their service provider and they either send out a technician or do it over the phone. This is a service that is still provided and requested by many today.
Change Security Codes from Anywhere
In order to make user code management an easier process, organizations are beginning to utilize the Remote Safe app. With this app, management can add or delete a code whenever they want. If they are at one branch of business and a code needs deleted at a different branch they no longer have to go to the other location or call the service provider. Instead they simply have to log on to their app to manage employees wherever they are.
Get Text Alerts When Opening and Closing
Not only does it give the capability of adding and deleting codes, but it also allows employers to set opening and closing schedules. For example, if the alarm is not disarmed by 6 a.m., they will receive a text alert notifying them that their business is not secure.
Technology has its issues, but in the long run it saves time, money, and gives peace of mind to business owners. Interested in using the latest security technology for your company? Contact us online or call us today at 618-548-5768. Let our security solutions experts show you how you can make the necessary technological advancements for your company.

*powered by Total Connect