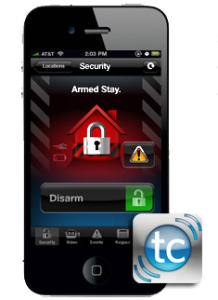 To our valued Security Alarm customers who utilize AlarmNet & Total Connect services –  we wanted to make you aware that on Sunday, September 21st from 12:00am – 8:00am (EST) AlarmNet & Honeywell Total Connect 2.0 will be performing scheduled maintenance. Security Alarm services and monitoring will not be affected by this scheduled maintenance.
Details are as follows:
For September 21, 2014: SCHEDULED ALARMNET and HONEYWELL TOTAL CONNECT™ 2.0 MAINTENANCE WINDOW
Please be advised that on Sunday, 09/21/2014 from 12:00 am EST to 8:00 am EST, AlarmNet will be conducting maintenance.
AlarmNet will be upgrading its services to support upcoming features. During this maintenance the following web and mobile applications will be unavailable:
AlarmNet Direct
AlarmNet Direct API Services
Total Connect 2.0 web and mobile applications
Total Connect 2.0 and Email Notification Delivery
ALARM DELIVERY WILL NOT BE AFFECTED BY THIS MAINTENANCE.
We appreciate your patience while we conduct this maintenance activity and we apologize for any inconvenience this may cause.
If you have any questions or require additional information, please contact AlarmNet Technical Support at 1 (800) 222-6525, option 1. A representative will be available to assist you anytime.
AFFECTED SERVICES: AlarmNet Direct, Total Connect 2.0, API web sites, Email notification delivery and mobile connectivity
Protecting our community and providing the best, local service are top priorities for us. Stay up to date with the latest news and alerts from Security Alarm. Follow us on Facebook!
If you should have any questions, please contact us.