Watch Your Kids At Home
Every summer kids get to enjoy being out of school and living in the sunshine. Unfortunately, unless you are a teacher, the chances are you don't get the option of taking the summer off too! We know that your children are everything to you, and you want to be able to keep an eye on your kids when they are home alone during the summer (and throughout the year). Our mobile home security solution, Remote Safe, will ease your mind and ensure that they are healthy, safe, and secure while you are away.
Keep an eye on sick kids
There are few things worse than when your child gets sick just as you're about to head out the door for work. You struggle to decide if you should make a quick trip to the doctor's office or if you should leave them in the care of your older teenager. With remote video security, you can head to work and check up via live streaming video. If your child still looks lethargic and sick throughout the day, you'll be able to make that call to the doctor.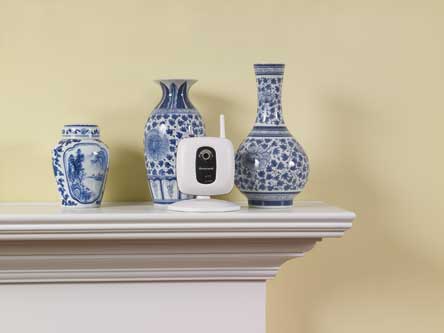 Monitor kids behavior
"He did it mom! It was him, NOT ME". How many times have you heard this? However, when you aren't home in the summer you have no way to see what REALLY happened. With Remote Safe you can check in on your kids during the day, play Sherlock Holmes and get to the bottom of the mysteries. You will be able to see if one child is plotting against the other!

Check in on the Sitter
If your older children are away and unable to watch the younger kids during summer months, you may need to hire a sitter. Using the app on your phone, you can check in at home to make sure the sitter cared for your child the way you'd expect. Your remote security system will let you know what they did while in your home, and it will also keep accountable knowing there are cameras around.
Receive Important Text Notifications
Remote Safe can send you notifications if certain doors within your home are opened. For example you could be notified if the pool door was opened, if the liquor cabinet was tampered with or if an off limits room was accessed. Receiving this text will allow you to then log on and check your camera to see what is going on.