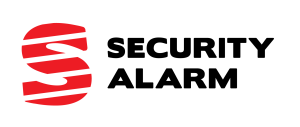 Check out Our New Look!
Security Alarm is proud to announce the launching of our new website and updated logo. Don't be alarmed, we are still the same local Southern Illinois alarm company families across the region have come to trust. We designed the new site to be fully responsive, so you can easily find us with your mobile phone or tablet. We are also pleased to announce the unveiling of our new blog, which will feature topics pertaining to the safety of your family, business and community.
Why Choose a Locally Owned Alarm Company?
Security Alarm is based in Salem, Illinois, and our owners, employees and clients are based right here in Southern Illinois. All our departments operate under one roof, so when you call us, you are speaking with a live person that is familiar with all your accounts, from business protection and video surveillance to home theft and fire protection systems. We are not only personally invested in protecting our local community, but we give back to it as well by supporting local charities like The Lighthouse Shelter.
You've Heard from Us. Now We Want to Hear from You.
If there are any specific topics you would like us to cover in the next blog or have any questions related to alarm systems, please contact us.
Don't forget to stop by our Facebook page!