Reduce Theft
Implementing video surveillance can deter theft and provide valuable evidence to catch perpetrators.
Minimize Liability
CCTV systems for businesses can help minimize liability by providing visual evidence of incidents and reducing fraudulent claims.
Protect Employees
Enhance workplace safety and protect your employees by monitoring and detecting security threats.
Monitor Customer Behavior
Improve your average order value by observing customer traffic patterns in your store and adjusting accordingly.
Industries We Work With
Video surveillance and CCTV systems offer a wide range of benefits for many different industries, such as:
Brands We Work With
Security Alarm proudly sells and installs products from the following surveillance video and camera system manufacturers: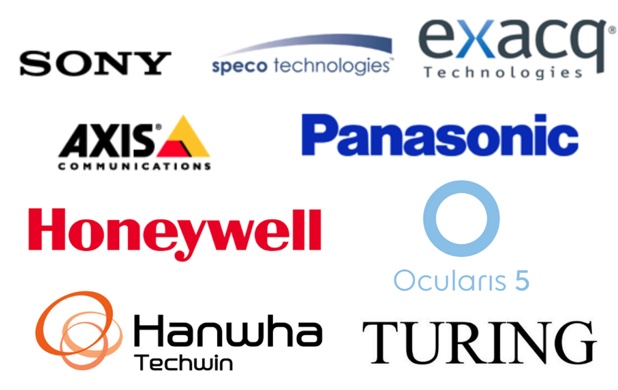 Affordable Pricing Options
We recognize that each individual's financial circumstances are unique, which is why we provide a wide range of payment options that include:
Low upfront pricing
High upfront pricing
System lease for a smaller upfront payment and monthly leasing or monitoring fees 
When leasing from us, we guarantee 100% free servicing in the event of any necessary maintenance or repairs.

State-of-the-Art Camera Technology
Human, vehicle and license plate recognition technologies add additional layers of state-of-the-art protection to your building. Check out the below videos to see how this unique technology works.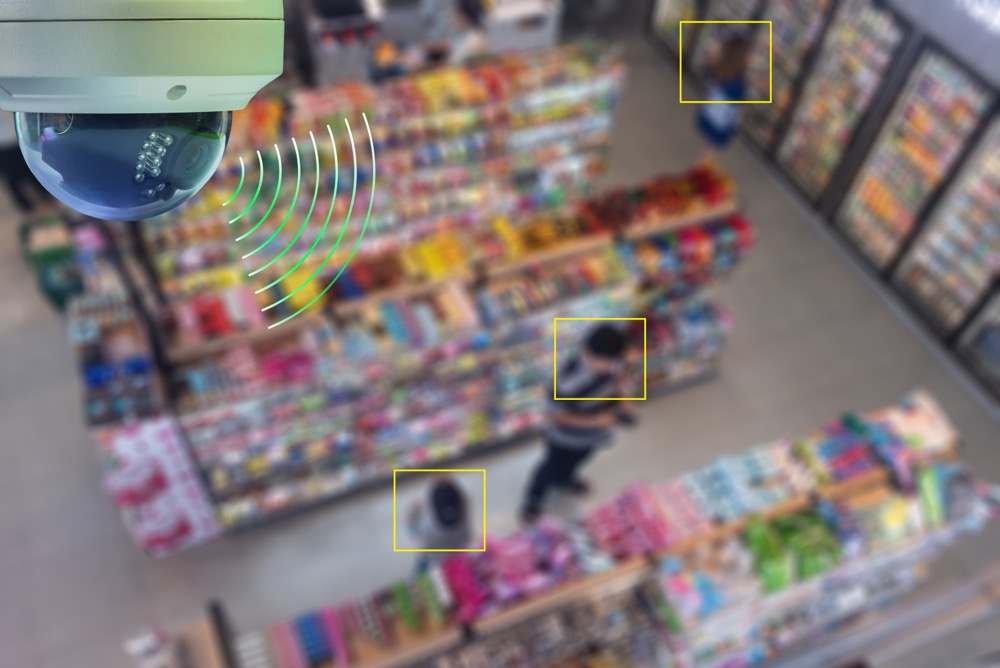 Human and Vehicle Detection
Human and vehicle detection technology drastically reduces false alarms from motion created by non-threatening objects.
This technology can determine if a human or vehicle is causing movement—or something else entirely.
The system will generate an alert if it detects a human or vehicle. Anything else that causes motion will not create an alarm.
The line-crossing feature sends an alert to property owners when a human or vehicle crosses into or exits an area.
These features drastically save time, money, and headaches for businesses and other commercial entities that require external surveillance.
Smart Search Technology
Older surveillance cameras made it a pain to search a week's worth of footage to find one event.
Locating one event is now easier than ever, thanks to camera surveillance systems incorporating AI.
Smart search technology lets you quickly search large amounts of video footage based on certain criteria. For example, the system will instantly find all instances of a man in a green shirt.
You'll now be able to find specific events in mere seconds instead of taking hours to comb through footage manually.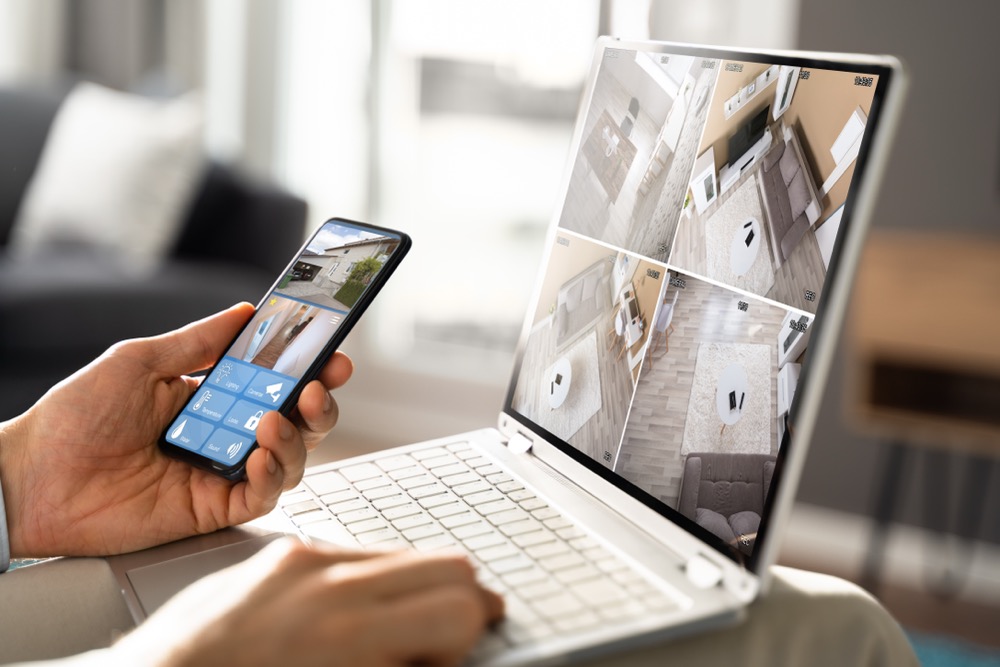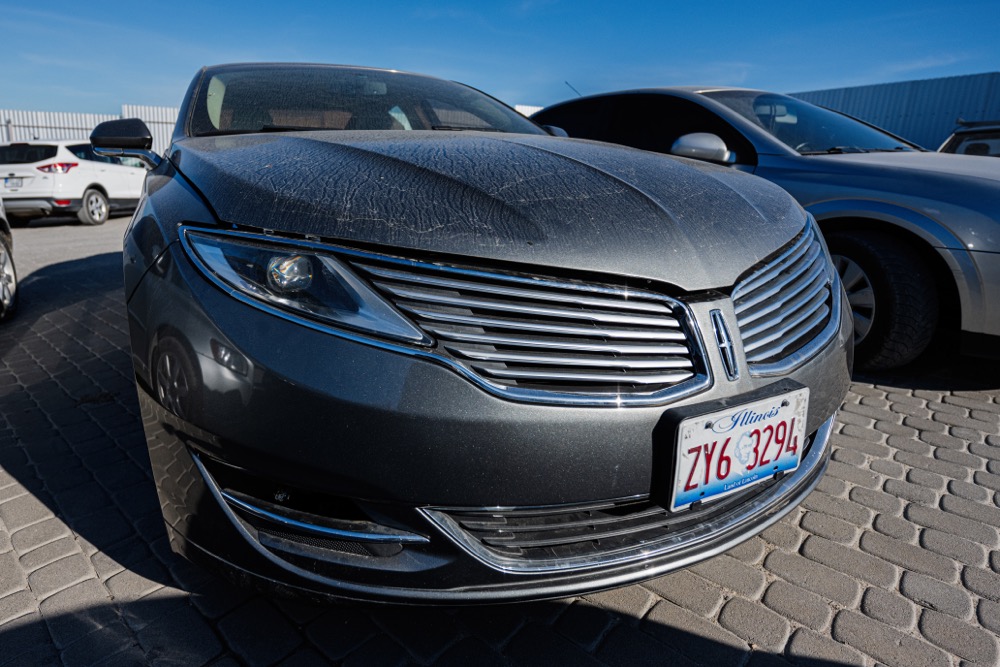 License Plate Recognition
License plate cameras allow property owners to capture pictures of any tags that enter the premises.
The system will send an alert if the camera detects a vehicle with a specific license plate number entering your premises.
The potential and opportunities for this technology to protect your business are endless.
★★★★★
"I called Security Alarm to check on cameras for outside since we had used them in our Ag business for years. The process to get lined up was simple and Larry was very thorough in explaining everything.
They were out in just a few days to install them. Both guys were very friendly and professional. It didn't take long to install and I know they probably had wiring issues to deal with.
They did a great job and the cameras show exactly where I wanted them. I am very pleased with the service and products installed.
Thanks!"
– Cindy
Who We Are
We will honor God in everything that we do.
We will work hard and pursue excellence, and be continuous learners.
We will provide a WOW experience to all our customers.
We will provide an environment of care and personal growth for our employees.
We're a Local Business and In Your Area
At Security Alarm, we provide video surveillance and security system design and installation services to the cities of Salem, Marion, and the surrounding areas. Call or stop by to learn how our wireless security camera systems for businesses can safeguard your property and assets.
Effingham, IL
Centralia, IL
Carlyle, IL
Vandalia, IL
Carterville, IL
Herrin, IL
Murphysburg, IL
West Frankfort, IL
Questions about our CCTV systems or wireless security cameras for your business? We can help!
Video Surveillance Frequently Asked Questions
Q: How many security cameras do I need for my business?
A: This depends on where you want/need to see. Some businesses want a camera at the drive-through window or the cash register. Others want them to watch the entrance or dumpster. We can provide indoor and outdoor cameras with motion detection and many other beneficial features.
Q: How much does monitoring cost?
A: Monitoring starts at about $34/month
Q: Will Security Alarm monitor a system installed by someone else?
A: Absolutely. We can usually make other companies' equipment work with our monitoring systems.
Q: Is there a difference between a security camera, CCTV, and a surveillance camera?
A: No. These are interchangeable terms. 
Video Surveillance and CCTV System Resources 
[Quiz] Does Your Business Need a Video Surveillance System?
Several important questions will allow you to determine if a video surveillance system is right for your business.
[Case Study] Mach 1 Convenience Store Security Cameras
Read how Security Alarm helped Mach 1 convenience stores install CCTV systems in 15 of their Southern Illinois locations.
6 Benefits of Hospital Security Cameras
Discover six compelling reasons why hospitals should invest in security cameras to keep patients and staff safe.
[Case Study] Selmaville School Upgrades to New Security Platform
Security Alarm installs a wireless security camera system that covers virtually every square foot of a school with a clear field of view and crisp 24/7 video footage.
[Case Study] Installation of security cameras for a farm in Bunker Hill, IL.
Learn how we helped a farm improve security and operations by installing a surveillance camera system.