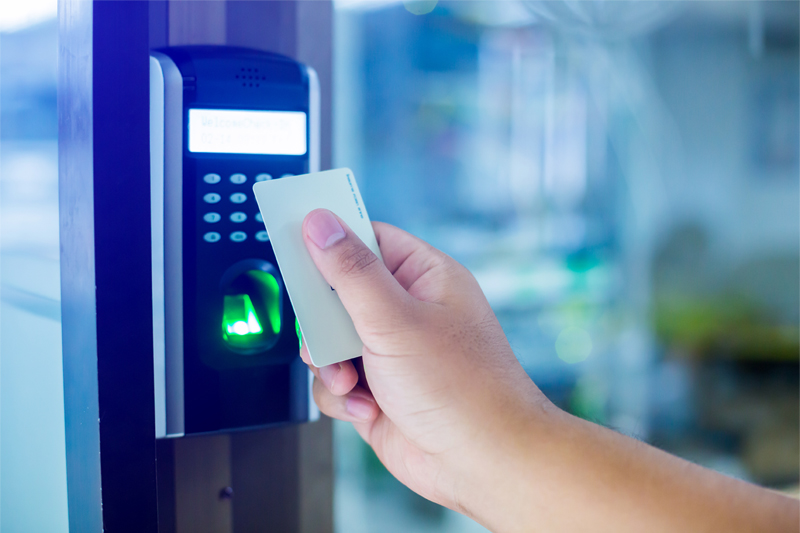 Security and Access Solutions
We offer a full suite of security and automation services to ensure your premises and assets are safe. 
Our all-in-one intrusion and access system means you can view all locations on one user-friendly app. 
Card and Pin: Staff needs a key fob and pin code to gain access, deterring passback.
User Roles: Determine which employees have access to which doors at which times. 
Inactive Users: Can be automatically disabled and you can create/disable users via the app. 
Schedule and System Times: A hard lock means no one can make changes to door and security system schedules. 
Remote Arming: Arm the system remotely from the app.
Employee Alerts: Get an alert if an employee forgets to arm the system.
Reports and Logs: Automatically create analysis of the activity on the system.
Audit Issues and Solutions
Managing a financial institution comes with unique challenges and we're here to offer robust solutions that can save you time and money.
Key services include:
IT/Server protection 
Advanced encryption so cellular backup controllers are virtually unhackable 
Environmental sensors and camera protection
Dual authority with two-credential door access and logging access via card readers
Equipment tests and inspections 
DMP panels test sensors by two-way communication, ensuring all issues are known
Event search and 90 days of events logs 
All events logged for a year, with reports and easy log searching 
90-day camera backups & redundancy
Options for storage needs (redundant storage on other properties is best practice)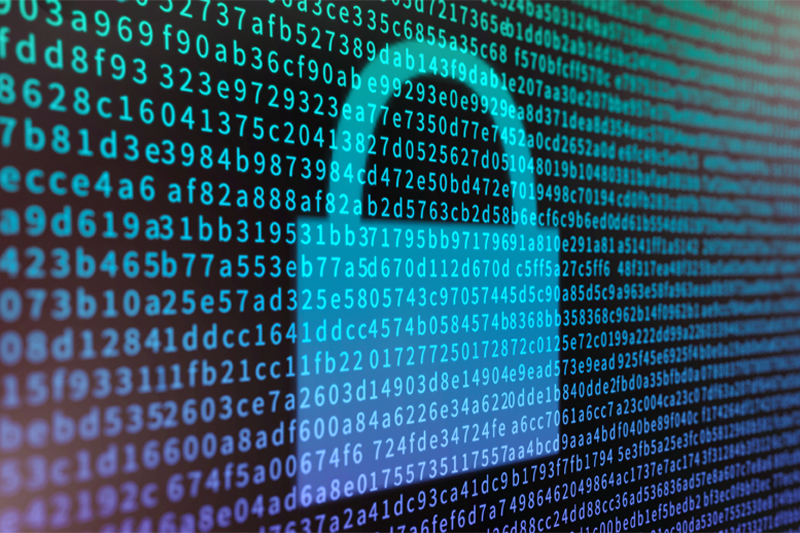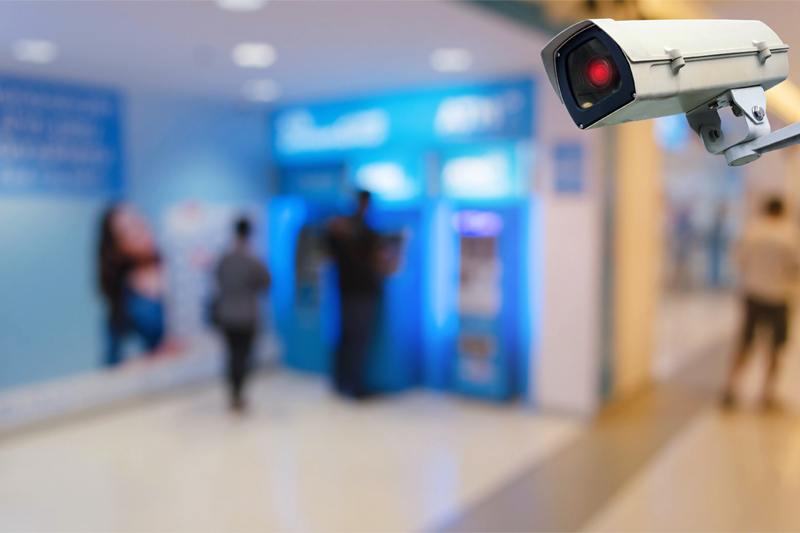 Integrated Camera Systems
Track events in minutes with Smart Search! Our advanced integrated security systems combine unhackable cellular technology with high-resolution security camera systems. 
High Definition: Easily make out fine details of faces at teller windows and beyond.
License Plate Recognition: Cameras located at choke points can recognize and record every plate that enters the premises. 
Intrusion Zones and Line Crossing: Draw imaginary lines around pertinent areas within your camera view. The camera will create an event when areas are entered. 
Smart Search: Quickly find events by searching for key indicators such as gender, color of clothing, license plate numbers etc. 
Multi- Site Platform: View all bank locations via one, user friendly platform. 
Easy User Management: Give users access to the app, then give privileges on the fly. Easy to track and manage app users.
Automation Features
Gone are the days when you had to spend hours going over old video footage. Here are key ways we can make your life easier: 
Set up Intrusion Zones and Line Crossings, then receive notifications if tripped.
Create a "white list" and a "black list" of important license plate numbers that you want instantly notified of upon arrival. 
Auto-Bookmart events that occur within designated zones in order to review the following day. 
Set up cameras to prompt an action such as sounding a speaker or triggering a light when a particular event occurs. 
Get notified when a camera stops working.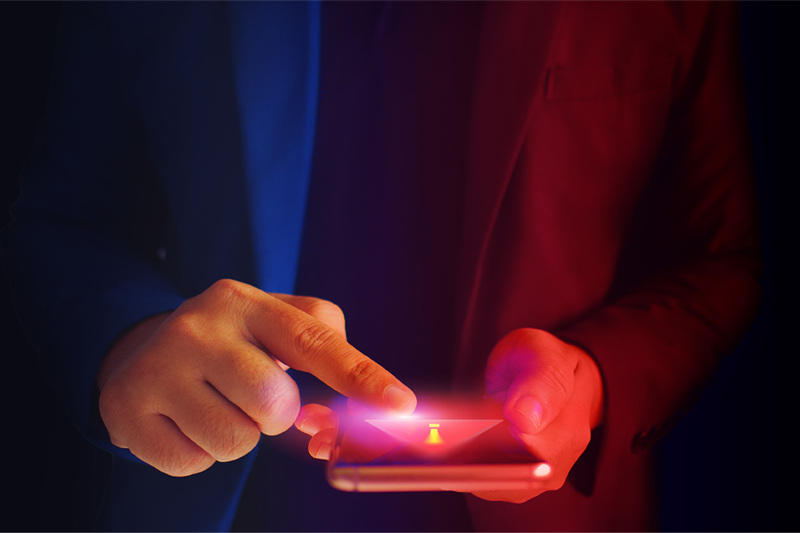 ★★★★★
"Excellent service and support. It was great dealing with Security Alarm, my tech has maintained contact and is very professional and efficient. I highly recommend this company!"
– James Lyell, Salem, IL
Who We Are
We will honor God in everything that we do.
We will work hard and pursue excellence, and be continuous learners.
We will provide a WOW experience to all our customers.
We will provide an environment of care and personal growth for our employees.
We're a Local Business Serving Your Area
We proudly serve the cities of Salem, Marion, and their nearby communities. Give us a call or stop by our office today to learn more about our suite of bank security measures and systems.
Effingham, IL
Centralia, IL
Carlyle, IL
Vandalia, IL
Carterville, IL
Herrin, IL
Murphysburg, IL
West Frankfort, IL
Do you want to know more about our bank security services? Reach out today!
Bank Security System Resources
What Is Intelligent Video Surveillance?
View high-quality footage via your smartphone, track moving targets, find out how many people enter, read vehicle license plates, get alerts about camera tampering, and more.
Why Your Bank Needs Remote Safe
With the Remote Safe App, you can customize your notifications so you always know who's accessing areas with valuable, sensitive, or hazardous materials.
Human and Vehicle Detection Cameras
Protect your assets! New in-camera analytics allow for an alarm to be generated if a human or vehicle enters a predetermined square or crosses a pre-drawn line inside your property.
Is It Time to Upgrade Your Fire Alarm System?
At some point in the life of your commercial fire alarm system, you may wonder if you should keep what you have or level up to get the latest features. Read our guide to help you decide!
What Is Perimeter Security?
You probably know perimeter security involves fencing and gates. But advanced technology integrates additional barriers so you have added protection and security against intrusion.