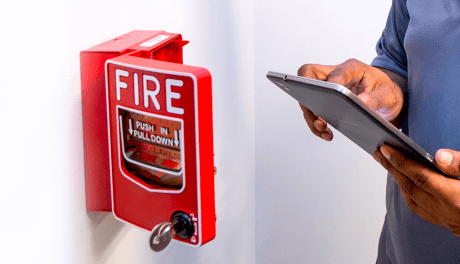 Fire can put you out of business. Don't take the risk! Keep your fire detection systems in peak operating condition with regular maintenance and reliable fire UL FM monitoring. Security Alarm installs and services commercial fire alarm systems across the Southern Illinois region.
Our design team and NICET Certified technicians know and understand local fire codes and have developed trusted relationships with local authorities who inspect commercial fire alarm systems. We live and work in your area so we can always provide your company or organization fast and affordable service.
SECURITY ALARM PROVIDES:
At Security Alarm we don't just design and monitor fire alarms; we do much more than that. Our team prides itself on not only providing a wide range of services but most importantly we take care of each individual customer's needs. Nothing at Security Alarm is one size fits all.
Some of the fire services we offer:
Addressable Fire Alarm Systems & Installation
Fire Alarm Maintenance
24 Hour UL FM Fire Alarm Monitoring
Fire Alarm Inspections
Nicet Certified Technicians
Over 60+ years of combined fire technician experience
Trusted relationships with local authorities
Fast service
Customer care from office staff to technicians
We offer products from a variety of fire alarm manufacturers from Honeywell, Firelite, System Sensor, and Gentex. Though we install these brands and some others, we are able to service many more brands not previously listed.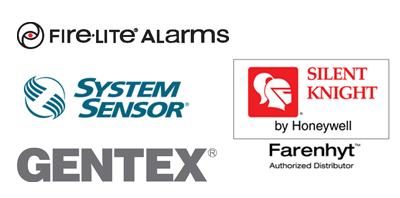 INDUSTRIES UTILIZING FIRE ALARM SYSTEMS
There are many industries that are required by law to have a commercial fire alarm system within their facility; though not all industrie must meet the same requirements. If you have questions regarding fire alarm code and your business please contact us.
Some Industries Required to have a Fire Alarm:
Hospitals & Doctors Offices
Schools
Churches
Hotels
Daycare Facilities
Apartment Complexes
Assisted Living Facilities / Nursing Homes
Manufacturing Facilities
etc.
If your business is needing installation, service, or even just an expert opinion, please give our office a call at 618-323-2715. We hope to serve your business in any way that we can.

FREQUENTLY ASKED QUESTIONS
Does Security Alarm install commercial fire alarm systems?
Yes. We install fire alarm systems in schools, hospitals, hotels, manufacturing facilities and in many other industries across our region.
What is included in a commercial fire alarm system?
Every fire alarm system will be designed differently due to fire alarm code varying from industry to industry.