VIDEO SURVEILLANCE
Keep an eye on staff and kids' safety with a high-definition video surveillance system.
FIRE ALARM SYSTEMS
Seconds count when a fire breaks out. Give the children and workers the precious seconds they need to evacuate safely.
ACCESS CONTROL SYSTEM
Prevent unauthorized access by parents or the general public with an access control system.
FIRE INSPECTIONS
Keep kids and employees safe with a legally-required fire inspection from Security Alarm.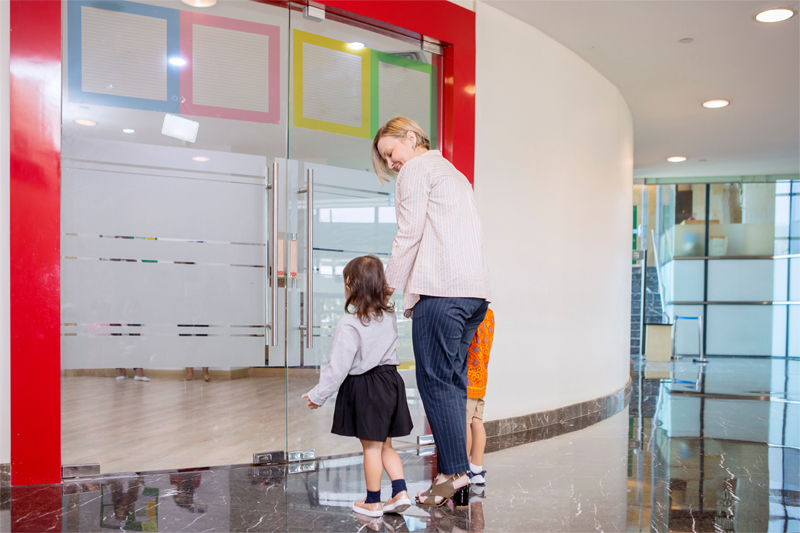 Control Daycare Access

Your employees can see who's at the door on a video monitor and talk to them before granting entry. An access control system can also help prevent children from opening doors and wandering off. You'll be able to track and monitor who enters your daycare center and when.
Monitor and Record to Improve Safety and Liability

A child care center security system will help put parents' minds at ease while ensuring the safety of both staff and children. Video surveillance cameras will also help protect your daycare business from a liability perspective, as you can record hundreds of hours of high-definition video.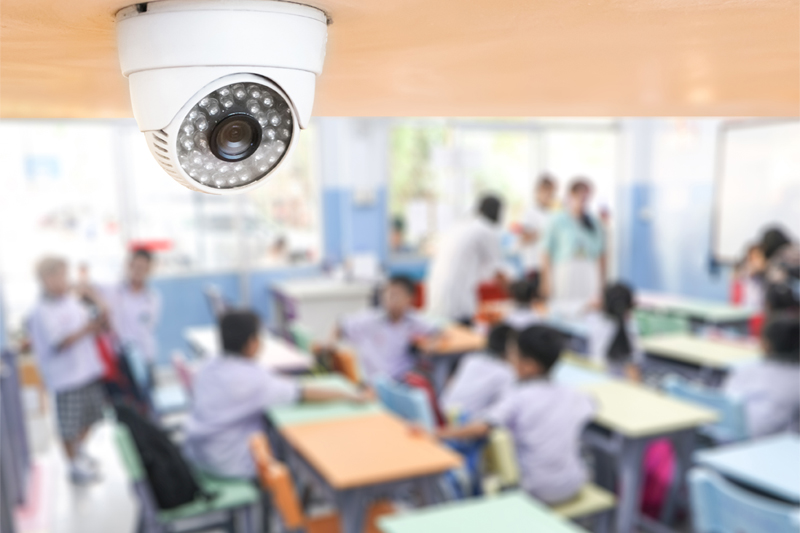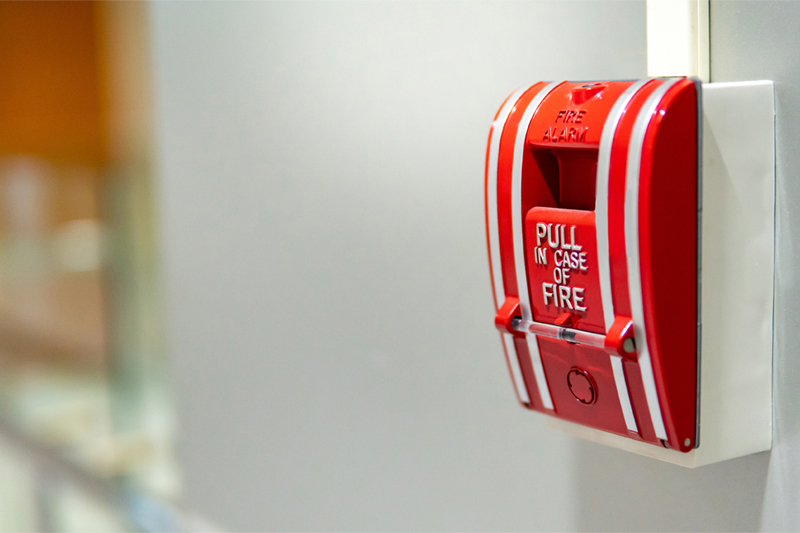 Protect Your Daycare Business with a Fire Alarm System

Daycare centers are required by law to have a fire alarm system installed. Security Alarm will design a custom fire alarm system that will put your daycare center in compliance with local, state, and Federal codes. Monitored carbon monoxide detectors provide an advanced warning in case of elevated levels.
Monitor Your Daycare Center Remotely

A remote monitoring system will enable you to view live feeds of surveillance cameras, check alarm status, and perform a wide range of other activities. You can log in from any internet-connected computer or use the user-friendly smartphone app.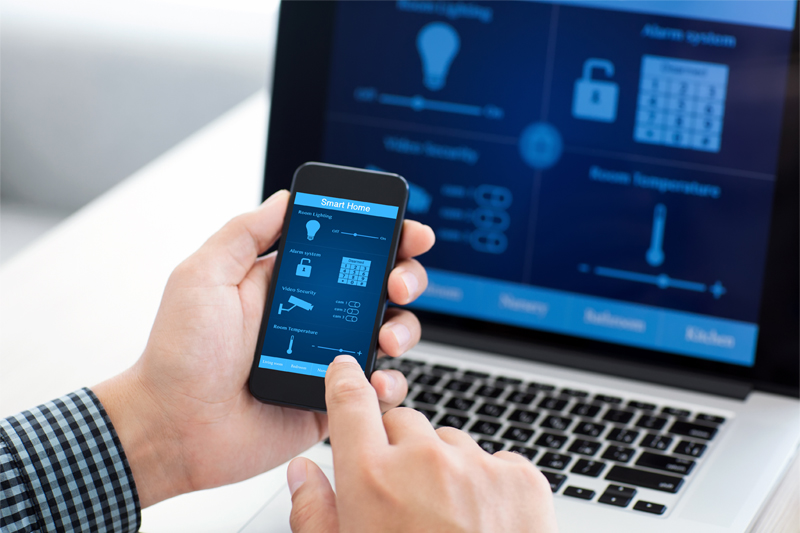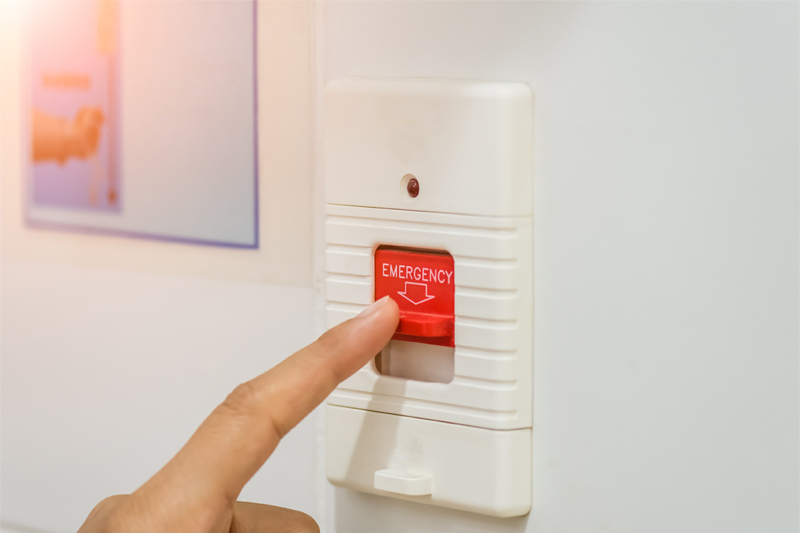 Give Your Staff the Ability to Instantly Call for Help

The quickest way to call for help in an emergency is to use a school panic button. It will immediately notify first responders, which can save both time and lives. We can place wireless panic buttons anywhere in your daycare facility.
★★★★★
"I have been with Security Alarm of Salem, Illinois since 2008. I have used them for both my business and home. I found all of the people associated with Security Alarm to be courteous, prompt and extremely friendly and professional. They have taken care of all our security needs, upgrades and concerns, immediately upon request. You can't ask for better than that."
– Richard G.
Who We Are
We will honor God in everything that we do.
We will work hard and pursue excellence, and be continuous learners.
We will provide a WOW experience to all our customers.
We will provide an environment of care and personal growth for our employees.
We're a Local Business, and In Your Area
We have two offices—one in Salem and the other in Marion. We proudly serve both cities and their nearby communities. Call, email, or stop by to learn more about the security and fire alarm system options that will provide everyone with total peace of mind.
Effingham, IL
Centralia, IL
Carlyle, IL
Vandalia, IL
Carterville, IL
Herrin, IL
Murphysburg, IL
West Frankfort, IL
Questions about our security for your daycare center? We can help!
Daycare Center Security System Resources
How to Enhance School Safety and Security

Discover how to improve your daycare center's safety and security and the various available solutions.

LEARN MORE ➤
School Building Safety and Security Checklist

Go through this easy-to-follow checklist to learn if your school safety and security systems are up to date and working.

LEARN MORE ➤
A Complete Guide to Commercial Fire Alarm Systems

Learn how a commercial fire alarm system works and how you can get your daycare center up to code.

LEARN MORE ➤
What is Intelligent Video Surveillance?

Learn about many cutting-edge video surveillance features that will add several extra layers of security to your daycare center.

LEARN MORE ➤
Commercial Intercom Systems

See how your staff can communicate with school visitors via a state-of-the-art intercom system before allowing access through the front door.

LEARN MORE ➤