It's been a family effort since the beginning. Always has been. Always will be.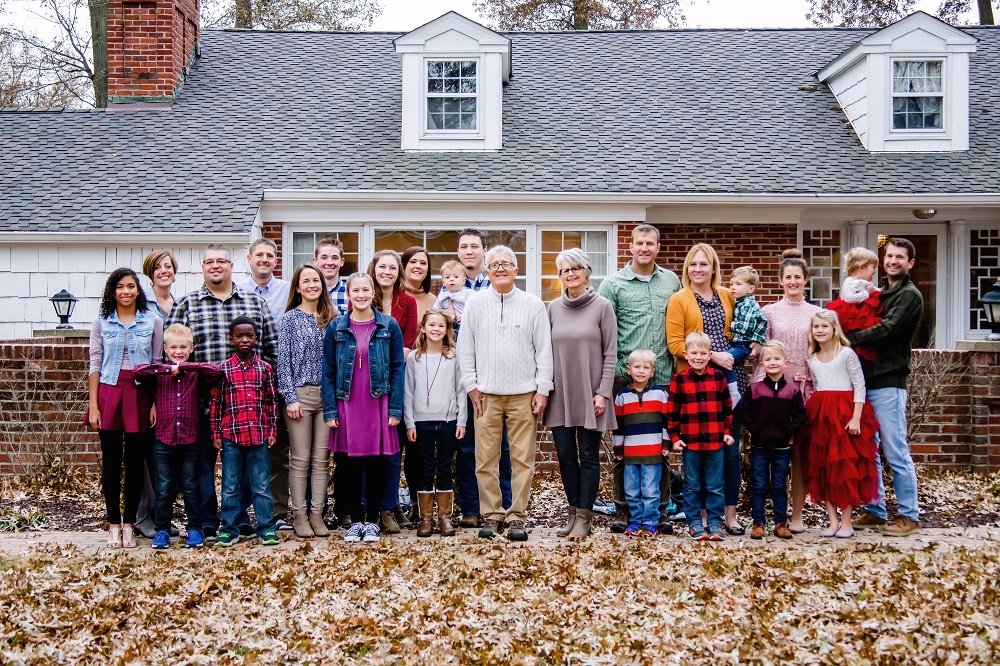 OUR FAMILY'S STORY
One Summer 40 years ago it all began. You see the gray haired man in the middle? Back then (with more hair and no kids) he decided to do something that his wife, the beautiful lady on his right, thought was far too risky and insane. Jim Dice, along with his late father in-law, Wayne Stanford, decided to start a small alarm company. They didn't know the first thing about the security industry, but they both valued hard work, good business, and prayer – so that's where they began. Forty years ago, if you had asked either of them where they would be in 2017, I highly doubt they could have even imagined all the ways the Lord would bless them.
Though Wayne has passed, Jim continues to work daily in the family business that is now one of the leading security providers within Southern Illinois. His days aren't as long as they used to be with 4 of his 5 children, Aaron, Josh, Daniel, and Joy, now at the helm of the company. That frees him up to do important things like nap, read books, spend quality time on his tractor, and make frequent visits to Maine with Cindy, his lovely wife of 47 years.

OUR CULTURE
Jim and Cindy's four kids inherited the values of their parents and work hard today to lead Security Alarm by those same values. It's the heart of the family that creates our company's culture, woven together by four core values:
We will honor God in everything we do.

We will work hard, pursue excellence, and be continuous learners.

We will provide a WOW experience to all of our customers.

We will provide an environment of care and personal growth for our employees.
As a company, we all try to keep these values in mind as we push to provide a quality experience for our customers and a great work environment for employees.
Hard work is what we do; it's who we are. You'll rarely–okay, never–catch us napping, but that doesn't mean we take our jobs too seriously. We know how to have a good laugh and anyone that walks through our doors could testify to that. We believe in balance; work hard, play hard.
WHAT WILL WE DO FOR YOU?
We provide security installation at your home, farm, business, or any building really. Fire alarm, access control, video surveillance, burglar alarm, home automation; the list goes on and on. If its security system related, chances are we can take care of you.
We will send you a salesman that truly wants what's best for you (no, we aren't blowing smoke, they really do). Many of our salesmen have talked customers out of products because they know it's not what is best for them. That means a loss of dollars on commission, but they can sleep well at night knowing they helped the customer.
We will always send you fast and professional technicians. They're always at your home or business when they say they will be, because that's what you deserve.
We give you service that is next to none and respond to your calls faster than anyone else. When you call with an issue that our in-house technician can't fix we are usually there with 24 hours. It's the response time of our technicians that really sets Security Alarm apart from the competition. We take care of our customers even after installation.
We'll always happily answer your calls: and guess what? No automated menus when you call! Now that's a selling point right there. Give us a call and let us help you feel secure with our best in class service and products, we hope to see you soon!
Customer Reviews
Security Company in Salem, IL

Rated By Justin O.

"Great family owned alarm company! These people truly care about their customers!"