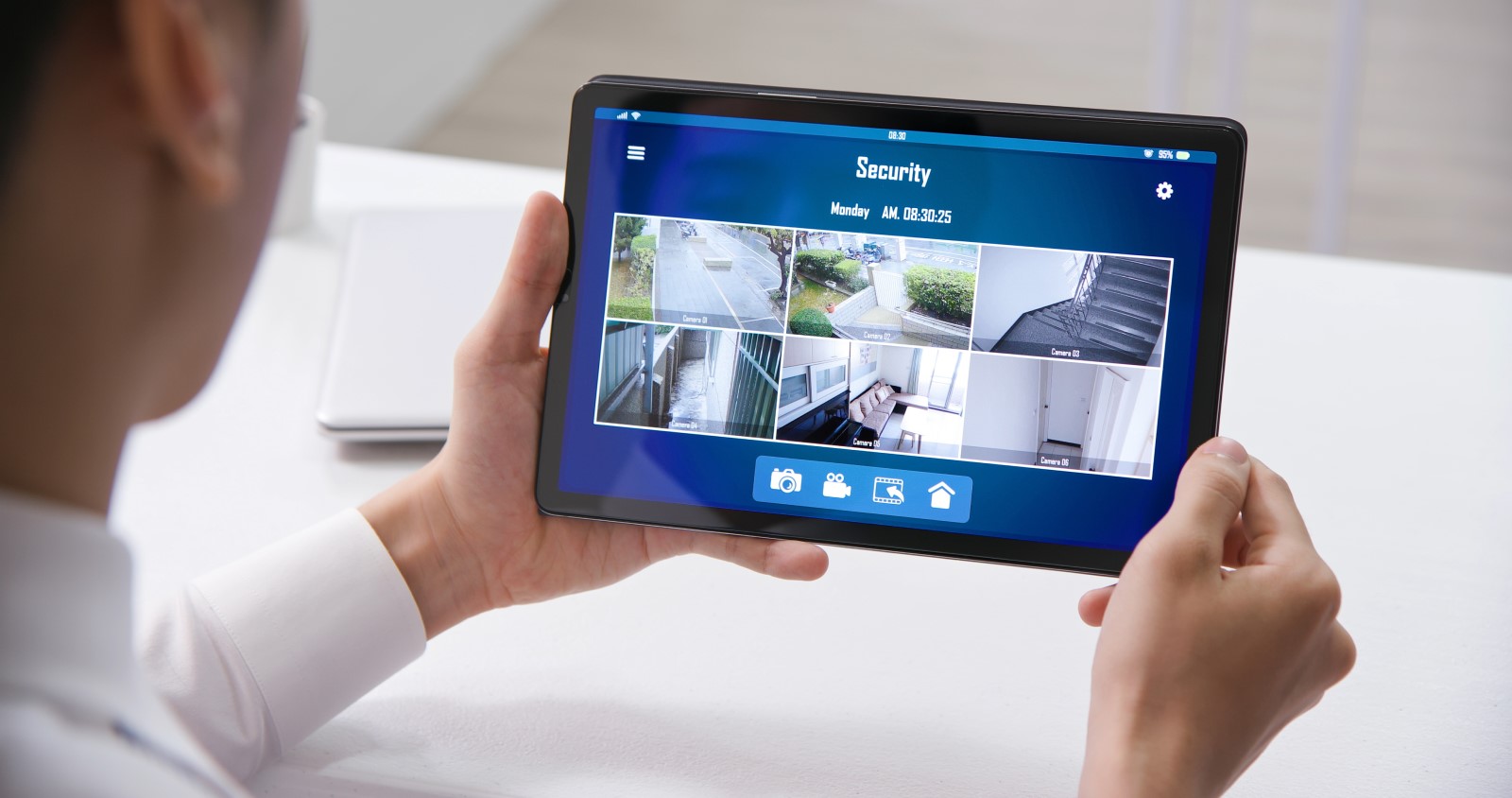 A robust security system can protect your business from both internal and external threats. Whether you're losing money from shrinkage or are suffering repeated break-ins, a video surveillance system could be just what your business needs.
This quick quiz can help you decide if it's time to upgrade your business security protocols to include video surveillance. Read on to find out!
1. DOES YOUR BUSINESS HAVE AN EXISTING SECURITY SYSTEM?
Your business might have a security system hardwired throughout your premises, but it may not be doing enough to prevent damage and theft.
Here's why installing a business video surveillance system is your next logical step:
A professional will be able to seamlessly install the new system, taking into account any protection devices you already have in place – including smoke alarms, carbon dioxide detectors, smart lighting, and more.
You and your management team will be able to monitor any unusual activity from a phone or other device.
You'll be able to customize notifications so you'll always find out about intrusions in certain areas of your premises, and won't be bothered by false alarms.
You'll be able to jump directly to footage of the unusual activity instead of having to sit through all the old videotape, saving your management significant amounts of time.
2. DO YOU HAVE HIGH-RISK OR HIGH-VALUE AREAS ON YOUR BUSINESS PREMISES?
Thanks to state-of-the-art Human & Vehicle Detection, you can draw a line around certain areas of your business premises and get notifications if a person or vehicle crosses the boundary.
Places on your business premises that may benefit from video surveillance include:
The safe for cash and other valuables
A storage area where you keep costly merchandise
A utility area where you keep expensive tools and equipment
Any place you keep flammable, volatile, or fragile items
Trash cans and dumpsters if they're being disturbed
The area where your business receives deliveries
All entry points into your grounds and buildings
Any potential slip and fall area
3. ARE THERE ANY NO-GO AREAS ON YOUR PREMISES?
Your business might have certain areas that only authorized members of staff may enter, and which customers and clients may never enter.
Locks can only do so much. There's always a chance a busy staff member will leave a door unlocked or an unauthorized person may gain access to a key or code. Smart technology means you can highlight a particular area and always know who's going in and when.
Intelligent video surveillance allows you to monitor activity such as when:
Staff members enter your cash-handling areas
Customers wander into staff-only areas
Anyone enters an area containing sensitive information or precious resources
4. IS YOUR BUSINESS LOCATED IN A HIGH-CRIME AREA?
No business wants to endure a break-in or robbery. If your business has experienced repeat intrusions, a video surveillance system can protect your property and merchandise – and keep your staff safe.
Here's how a business video surveillance system can help if you're in a high-crime area:
You'll have high-definition evidence to provide to your insurance company and the police – including data from vehicle license plate recognition technology.
Intelligent video surveillance acts as a deterrent to criminals. They'll be less likely to select your business to rob and less likely to attempt to disable the system.
A panic button can be installed in a strategic place so staff can easily notify the police if confronted by a disgruntled employee, an unhappy customer, or a volatile person off the street.
5. ARE YOUR BUSINESS PREMISES VACANT AT NIGHT AND ON WEEKENDS?
In times when your business is closed, what measures do you have in place? Perhaps you pay a security guard to stand watch 24/7 or maybe an alarm notifies you of a disturbance.
A business video surveillance system is a more comprehensive solution because you or your management can view unusual activity on a device and take action accordingly.
You'll be able to handle these issues remotely:
Let a tradesperson in to take care of a plumbing issue or emergency repair and monitor them while they work
Instantly provide footage to police if there's a break-in without needing to risk a confrontation with a criminal at the premises
Confirm that a security breach was a false alarm and save time and money by not having to send someone in to investigate
6. DOES YOUR BUSINESS HAVE STAFF TURNOVER?
Staff may choose to leave your employment for a variety of reasons, and sometimes you might need to let them go. But what if they're not content to leave?
A business video surveillance system means:
Management can monitor if a former staff member returns to the premises
Your current staff will be able to press a panic button if necessary
In addition, an access control system using electronic key fobs means you don't need to rekey your physical locks every time a staff member leaves. You can just deactivate their fob.
7. DOES YOUR BUSINESS HAVE UNWELCOME VISITORS?
Smooth business operations are essential to turning a healthy profit. So you need to do everything you can to ensure disruptive people or wildlife don't tarnish the experience for your customer base.
Business video surveillance could help you deter:
Door-to-door salespeople and other types of commercial or political door knockers
People who may wish to use your premises for personal purposes
Rodents and other pests accessing your garbage, mailbox, or entryways into your premises
SAY YES TO A BUSINESS VIDEO SURVEILLANCE SYSTEM
If you and your management team answered YES to the above questions, it may be time to consider a business video surveillance system to help you gain control of certain aspects of your operations.
To get the maximum gain from your new intelligent security system, it's a good idea to call on an expert to get you up and running.
One of our highly-trained professionals can integrate the video system with your existing security measures while considering the design features of your premises. Learn more today!