Security Systems
Whether you want a system that utilizes wireless or wired products, we create a security system designed for your home that is easy to expand and upgrade. We custom design security systems to suit the way you live and work.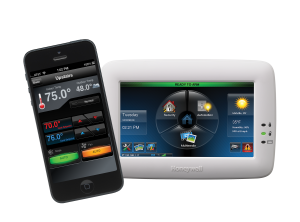 Already have a security system?
We service and monitor most any existing or previously installed security system.  Switch to our services for little or no cost and take advantage of our low monthly monitoring rates.

We will meet or beat the national competitor's price
Want the deal you are hearing on TV and radio from a national security company? You got it. And we promise total transparency on the details of their deal and ours! Here are the details of our Matching Deal Guarantee.
Which security features do you want or need?
Today's systems can be controlled either onsite or from a remote location.  Convenience is multiplied when you add Remote Safe features to view what is happening at your home. While you are away you can control the security system, thermostat, various electronics, and receive notifications when someone arrives.
Check on teenagers or children coming home from school, change the security code for rental properties, or add partitioning capabilities that allow you to limit access to a certain area of your home. It's like a system within a system without the added cost of separate equipment.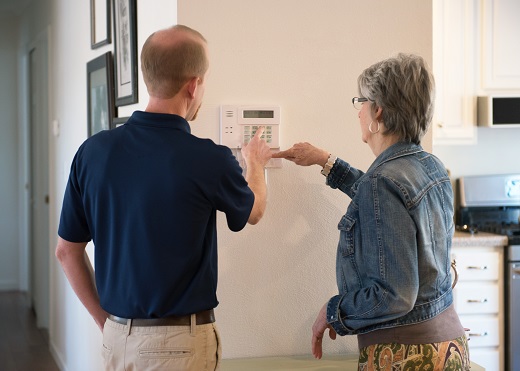 Convert to Cellular Radio Security Monitoring
Many households are dropping landline phones due to the convenience of cell phone technology.  Before dropping your landline, make sure your security system is communicating wirelessly through the internet or cellular network.  If not, contact Security Alarm to convert to a cellular radio so your signal is received by our monitoring center.
Total Connect (also known as Smartphone Home Security)
Advanced security technology makes it possible for you to communicate with your security system and other home functions from almost anywhere, using your smartphone, tablet or other internet connected device. Learn more about the smartphone controls available through Security Alarm.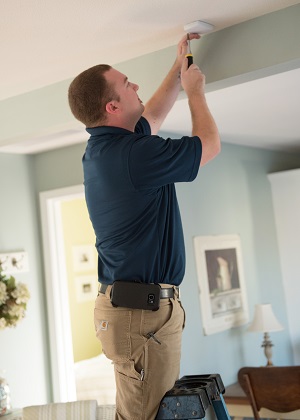 Monitored Systems Make the Difference
If a fire starts or intruder enters when you are asleep, can you call for help yourself? A professionally monitored fire, carbon monoxide and burglar alarm system calls for help when you cannot. Get technology on your side to keep you, your family, and your home safe. 

Why is Security Alarm Better than Self-Installed Security?
The self-installed security systems in retail stores or online are not custom designed to your home and way of life. Contact the security professionals at Security Alarm for a complementary thorough home evaluation. We can provide a system specifically designed to fit your space and lifestyle.

Customer Reviews
Security Company in Salem, IL

Rated By Talon A.

"Was nice to have a scheduled appointment and the company actually show up right on time, unlike many other companies! Installation was really fast and professional, they even cleaned up their mess while they were installing. Once setup was complete, walk through on how to use the system was thorough and i felt very comfortable on how to use the system. Great teamwork also! Thanks Security Alarm for all your hard work!"