Security Systems
We take great pride in custom designing every security system that we install. It is our top priority to provide you with a system that not only adequately protects your home, but that also suits the way you live and work.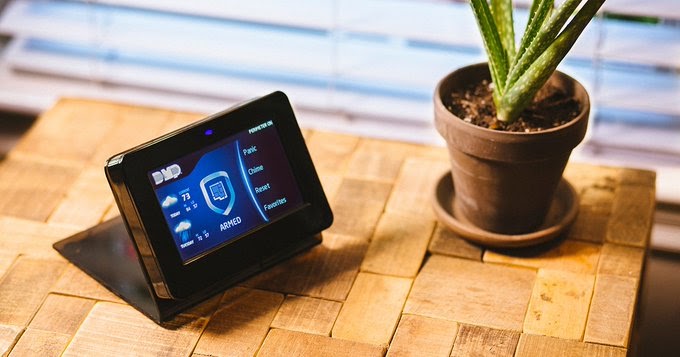 Monitored Systems Make the Difference
Whether or not you choose Security Alarm, make sure you get a system that is monitored. If a fire starts or an intruder enters when you are asleep, can you call for help yourself? A professionally monitored fire, carbon monoxide and burglar alarm system calls for help when you cannot. Get technology on your side to keep you, your family, and your home safe. Watch the video below footage from one of Security Alarm's very own customers. An intruder breaks in. activates the alarm, and is apprehended.
Police Catch Intruder in 1 min
Already have a security system?
We have the ability to service and monitor most existing or previously installed security systems. If you are unhappy with your current security provider, switch to our services for little or no cost and take advantage of our low monitoring rates and fast, friendly service.

We will meet or beat the national competitor's price
Do you have your mind set on receiving the deal you are hearing on TV and radio from a national security company? We can match their pricing, and we promise total transparency on the details of their deal and ours! Here are the details of our Matching Deal Guarantee.
Which security features do you want or need?
Today's systems are very robust and provide more than just traditional security. Security Systems provide: protection from intruders, protection from environmental dangers, control of home features such as lights and thermostats, and a closer connection to kids and home via geofencing and video.
As you design your home security system, all of the features you choose will help build a system that will meet whatever your end goal is, and that will differ for everyone. Whether you are hoping to sleep better at night or check on teenagers and children coming home from school with our Remote Safe  app, we have what you need.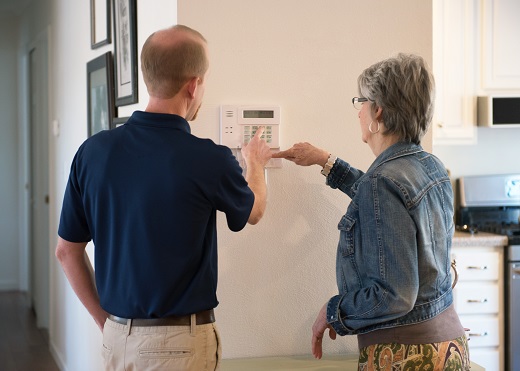 Smart Home Control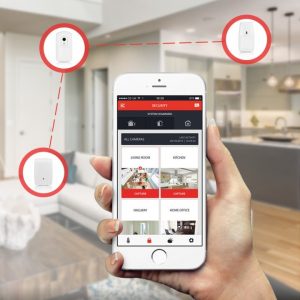 Advanced security technology makes it possible for you to communicate with your security system and other home functions from almost anywhere, using your smartphone, tablet, or other internet-connected device.
Learn more about the smartphone controls available through Security Alarm.

Customer Reviews
Security Company in Salem, IL

Rated By Talon A.

"Was nice to have a scheduled appointment and the company actually show up right on time, unlike many other companies! Installation was really fast and professional, they even cleaned up their mess while they were installing. Once setup was complete, walk through on how to use the system was thorough and i felt very comfortable on how to use the system. Great teamwork also! Thanks Security Alarm for all your hard work!"