SECONDS COUNT IN AN EMERGENCY
Our 24/7 monitored security systems will quickly call for help the second it detects an emergency.
CUSTOMIZED SOLUTIONS
We'll sit down with you and create a customized home security system that best fits your lifestyle.
INTEGRATION WITH OTHER SYSTEMS
We can integrate a security system with a fire alarm and other home quality-of-life systems.
LOWERED INSURANCE PREMIUMS
Your insurance company may offer you a reduced premium due to having a residential security system installed.
Monitored Systems Make The Difference
Monitored home alarm systems provide several extra layers of protection. For example, if a fire starts or an intruder enters when you are asleep, how quickly will you be able to call for help? A professionally monitored fire, carbon monoxide, and burglar alarm system will call help when you cannot.
Get technology on your side to keep you, your family, and your home safe. Watch the video footage below from one of Security Alarm's customers. An intruder breaks into their home, activates the alarm, and is rapidly apprehended.
Already Have A Security System? No Problem!
We can service and monitor most previously installed security systems. If you are unhappy with your current security provider, switch to our services for little or no cost and take advantage of our low monthly monitoring rates and fast, friendly service.
Affordable Pricing Options
We offer a wide range of payment options that will allow you to get the home security system you need. Choose from low/high upfront pricing or a leasing option where you can rent your system from us for a lower upfront cost and a monthly leasing/monitoring fee. Under the leasing option, we provide 100% free servicing if something should happen to break or needs professional attention.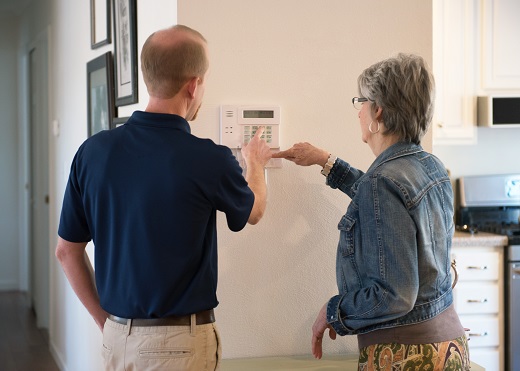 Customized to Your Lifestyle
Our knowledgeable and courteous technicians will work closely with you to custom-design a home security system that best fits your lifestyle.
Whether you are hoping to sleep better at night or check on teenagers coming home from school with our Remote Safe app, we offer many solutions to meet your needs.
A Wealth of Security Features
Our residential security systems come with a wide range of beneficial features, such as:
Touch Screen Keypads
Cellular/Wireless
Wireless Keyfobs
Window Protection
Door Sensors
Video Doorbells
Motion Sensors
Fire Protection
CO Protection
Water Bug Sensors
Temperature Sensors
Door Locks
Outdoor Protection
Hi-Def Video w/ Night Vision
Remote Video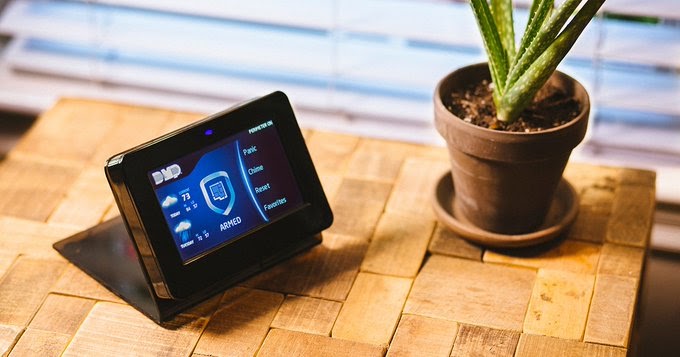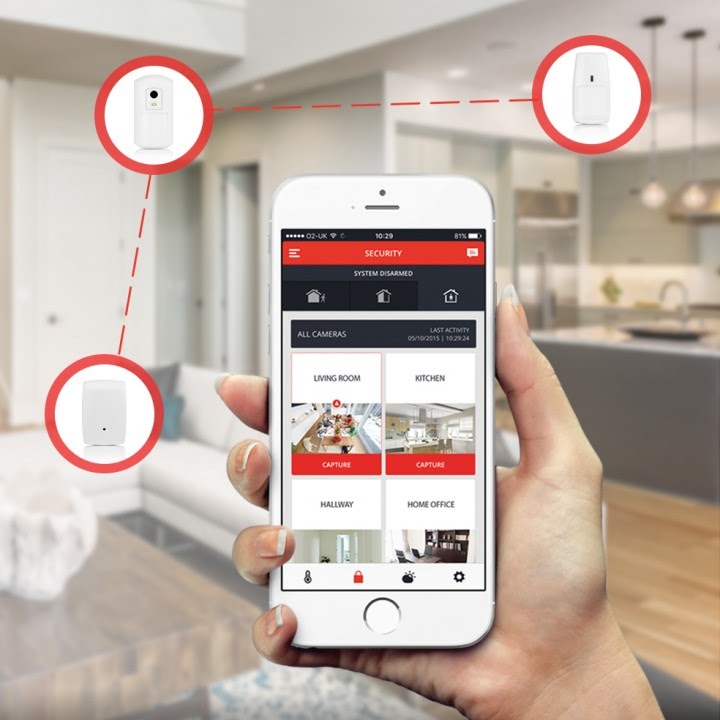 Smart Home Control
State-of-the-art technology makes it possible for you to remotely control your security system and other smart home devices using your smartphone, tablet, or another device connected via wi-fi.
Learn more about the smartphone controls available through Security Alarm.
★★★★★
" Quality installation, reasonable price. Ability to cater a system design to meet your needs. I was pleased with their service and installation at my location. The system has worked well without any issue. "
– Randy O., Homeowner
Who We Are
We will honor God in everything that we do.
We will work hard and pursue excellence, and be continuous learners.
We will provide a WOW experience to all our customers.
We will provide an environment of care and personal growth for our employees.
We're a Local Business and In Your Area
We proudly service the cities of Marion, Salem, and their nearby communities. Give us a call or stop by to learn more about our residential alarm systems to protect your assets and everyone who lives under your roof.
Effingham, IL
Centralia, IL
Carlyle, IL
Vandalia, IL
Carterville, IL
Herrin, IL
Murphysburg, IL
West Frankfort, IL
Questions about our alarm systems for your home? We can help!
Residential Security System Resources
Video Surveillance System Planning [Checklist]
Learn how to plan and determine what features you need for a home video surveillance system.
A Complete Guide to Residential Fire Alarm Systems
Discover how residential fire alarm systems work and the various device options you can choose from.
A Complete Guide to Commercial Fire Alarm Systems
Learn how commercial fire alarm systems work and the differences between POTS and cellular service monitoring.
[Quiz] Do You Need Home Security Cameras?
Take our quiz to discover if you really need cameras for your residential security system.
Inside the Mind of a Home Burglar
We'll take you inside the mind of a burglar and provide several tips on how to deter someone from breaking into your home.