Office Address
Security Alarm
8000 Aviation Dr.
Marion, IL 62959
Hours of Operation & Address
Our Monitoring Center remains open 24/7/365.
Office Hours
Monday: 7:00am – 4:00pm
Tuesday: 7:00am – 4:00pm
Wednesday: 7:00am – 4:00pm
Thursday: 7:00am – 4:00pm
Friday: 7:00am – 4:00pm
Saturday: Closed
Sunday: Closed
Meet the Security Alarm Team
Our Four Core Values
We honor God in everything we do.
We work hard, pursue excellence, and be continuous learners.
We provide a WOW experience to all of our customers.
We provide an environment of care and personal growth for our employees.
Services Offered in Marion, IL
Security Alarm is honored to provide the citizens of Marion with both residential and commercial security solutions.
From new construction to existing facilities in Belleville, Illinois, Security Alarm offers solutions not only to the residential (house & apartment) market but also to commercial, industrial, and manufacturing facilities.
Residential Security
Thinking about the safety of your family? Security equipment is a good place to start. We install, repair, maintain, and monitor residential alarm systems for homeowners in the Marion, IL area and the surrounding Southern Illinois region. Our top-of-the-line alarm equipment includes burglar intrusion, surveillance cameras, fire detection, and the latest in smart home automation features. Our technicians are professional, courteous, and will show up on time.
Residential Security Services:
Commercial Security Solutions
We install, repair, maintain, and monitor commercial alarm systems for businesses and nonprofits throughout Marion and the surrounding area. Our technicians have installed alarm systems for numerous businesses, ranging from mom-and-pop retail shops to hospitals, schools, and government facilities.
Commercial Security Services Offered:
Customer Reviews
Security Company in Southern Illinois
★★★★★ 5 / 5 stars
Rated By Chris Frost, VP of Information Technology at Heartland Women's Healthcare
"We utilize Security Alarm for all of our locations. I have always felt they put the customer first. Any issues that may arise they are always there to find a resolution quickly. I trust this company with our healthcare business and would recommend them for anyone looking for security or alarm services."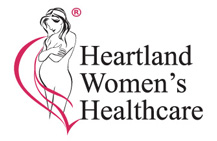 Get a Free Quote for Security in Marion, IL
Security Alarm has helped many customers throughout the Marion area. We're happy to answer security questions from both homeowners and businesses in the Southern Illinois region. Contact us online to schedule a free security consultation today.