Home Security Cameras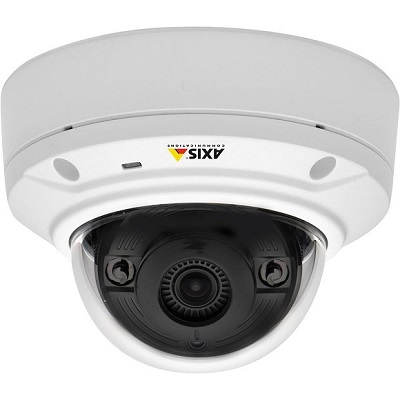 Whether you are interested in a wireless surveillance system or hardwired cameras, we can design a video security camera system that meets your security needs and budget. Fortunately, the cost of surveillance cameras has fallen considerably in recent years, even though the technology within these security cameras is better than ever.
Residential camera installation projects typically include some combination of indoor cameras and outdoor cameras. Most importantly, installing surveillance equipment can help deter criminals and give homeowners a better sense of what's happening in and around their property.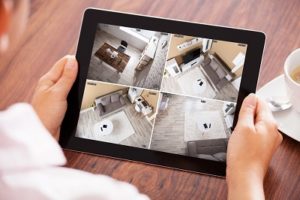 Pros of Wireless Security Cameras
Quality image for low cost
Easy to install
Easily moved from one location to the next
Remote Viewing
Cons of Wireless Security Cameras
Not great in outdoor applications
Require good wireless signal strength
Rely on a router (if router is changed, camera programming must be updated)
Memory Storage Considerations for Wireless Security Cameras
Cloud Storage

Pros: Safest because it is stored off-site. This makes it nearly impossible to steal.
Cons: Cloud storage is unable to store large amounts of recorded data. Thus cameras utilizing cloud storage only record events where motion is detected.

SD Card Storage

Pros: Gives you more storage, costs less, and it is not dependent upon an internet connection like cloud storage.
Cons: The only downside is, if a thief steals your camera, they are stealing your footage due to the fact that the camera houses the SD Card.
Hardwired Security Cameras
Pros of Hardwired Security Cameras
Great in outdoor and indoor applications
No need for strong wifi signal
Wide selection of picture quality
Have the ability to see HIGH detail such as license plates
Countless different technologies available
Remote Viewing
Cons of Hardwired Security Cameras
More expensive
Cameras are fixed and cannot be moved to different locations
Memory Storage Considerations for Hard Wired Cameras
DVR Storage

Hardwired cameras record to a centrally located DVR which will give you MONTHS of storage
Learn More About Home Security Cameras
We are headquartered in Southern Illinois and have installed home security cameras for families across the region, and we would love the opportunity to share our many decades of security knowledge with your family.

Customer Reviews
Security Company in Salem, IL

Rated By Michael N.

"Security Alarm Corporation has done an excellent job monitoring my business and parents home for nearly 30 years! I recently had them equip my home and their service is second to none! They always provide excellent and speedy customer service. I would highly recommend them!"