"Aging is not lost youth but a new stage of opportunity and strength."
One of the most important things we do at Security Alarm does is make a great effort every day to keep our elderly customers secure in their own homes. We strive for them to have a good, safe quality of life as long as possible. Burglar alarm systems are important for these individuals as it gives them a little extra peace of mind knowing they are safe in their home from intruders. However, sometimes security is more than keeping the "bad guys" out…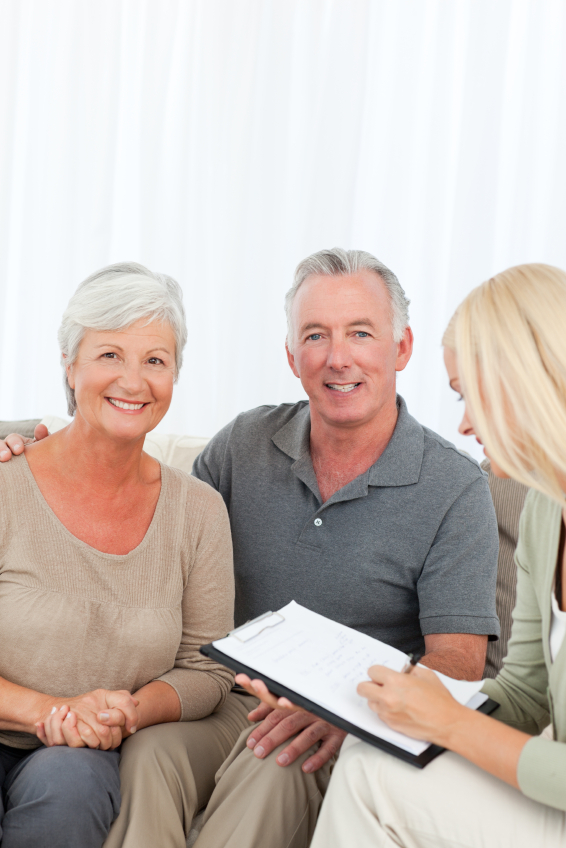 Get Immediate Help 24/7
Sometimes security for the elderly is more about life safety. It's about having immediate help when you fall when you feel sick, or when you feel threatened.
Help When You Fall
Studies show that 54% of U.S. adults are worried about an elderly parent falling and that fear surely is intensified when a parent is also living alone. No one wants to go to bed at night wondering if a parent has fallen while. That is why Security Alarm's panic buttons which can be worn around the neck, on the wrist, or simply carried are giving adult children and caregivers greater peace of mind. They rest knowing their loved one is outfitted with a button that is monitored 24/7.
Medical Conditions
Not only are our medical alert buttons protecting those with a propensity for falling, but they are working 24/7 to protect those with life-threatening medical conditions as well. Diabetics with an alert button can notify for help as soon as they start to feel their sugar reaching dangerously low levels. Those dealing with debilitating anxiety can find peace of mind knowing that they are never truly alone when they have assistance that is one press away. Living with a medical condition will always come with challenges, but we believe that our medical alert buttons will ease some of the stress and worry that these health conditions bring. 
Threatening Guests
Sometimes Security Alarm's alert buttons are not used in medical situations but rather they are used when an elderly individual feels threatened or unsafe. It might be a situation of elder abuse involving a caregiver or perhaps an uncomfortable situation with a door-to-door salesman. Whatever the scenario might be, the elderly can be a target that some people take advantage of. Knowing that it is imperative to put certain protective measures in place. Though a panic alert button doesn't solve everything, it is a start for situations such as these. 
Panic Buttons Save Lives
One of our elderly customers recently shared that she was in need of it not long ago and she was so thankful to receive help right away.  As the quote said, "Aging is a new stage of opportunity." We want to make sure that our aging customers are experiencing this opportunity from the comforts of their own homes for as long as possible.
If you are even the least bit interested in this product, please just give us a call. Let us share with you the different options that you have. We would love a chance to talk and get to know you!
Contact us online or give us a call at 618-548-5768!