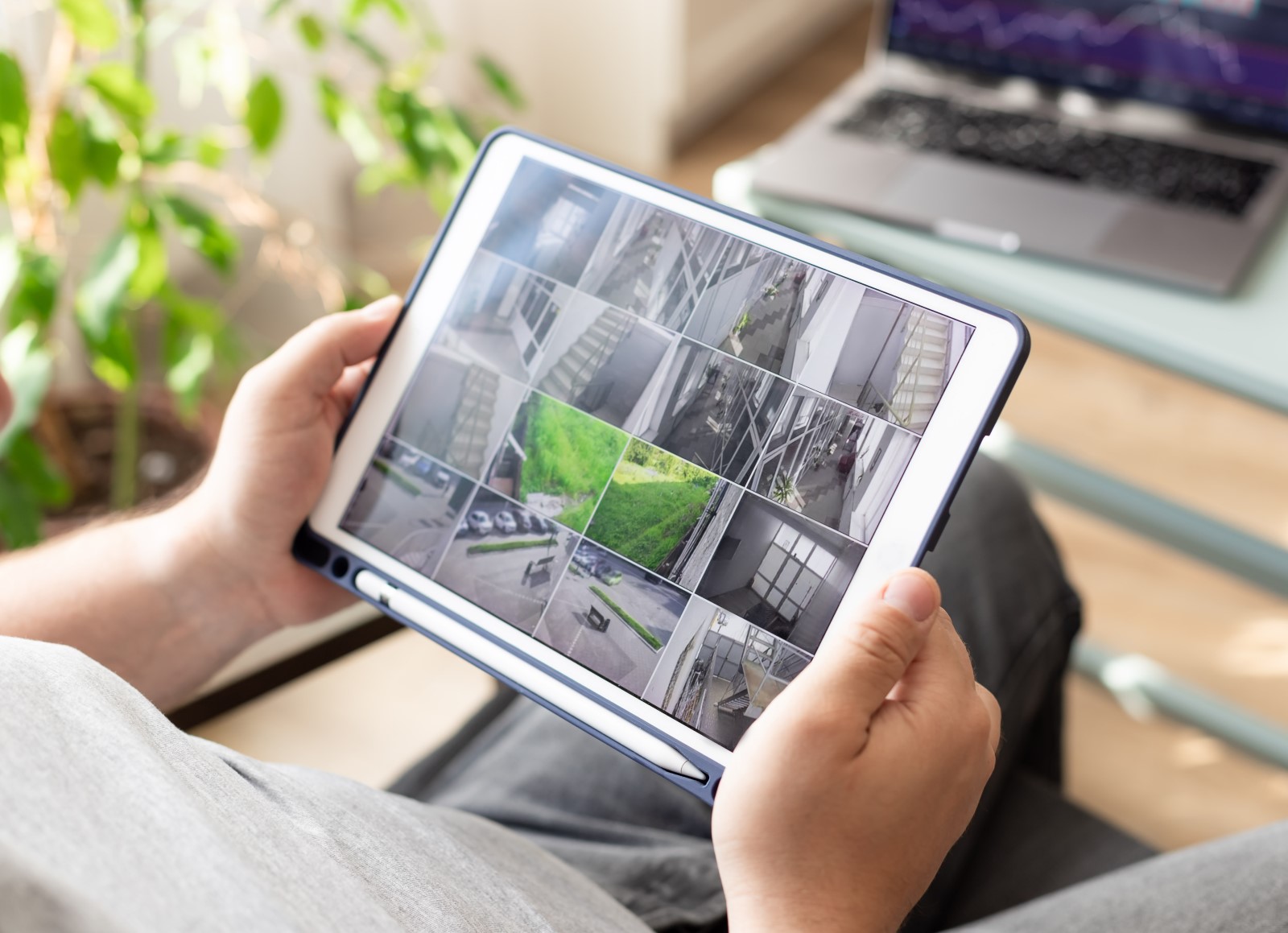 By deterring those with criminal intentions, a video surveillance system can keep your staff, customers or visitors, and property, safe. It's only effective though if it's set up to cover the right areas with sufficient resolution and with ancillary functions that provide the capabilities you need.
Inevitably, there's a cost to video surveillance equipment and monitoring. Don't spend enough and the system will be of little benefit. Conversely, there's also the potential to spend more than you need.
This guide discusses the factors driving video surveillance system cost. We can't provide actual quotes here because every customer, situation, and need is different. What we will do though is explain the basic components needed, and then discuss some enhancements that might be of benefit. That way, you'll be better able to get a quote tailored to your requirements.
DEFINING VIDEO SURVEILLANCE SYSTEM GOALS
You can't think about hardware until you've determined what your surveillance system is for. Are you monitoring staff at a counter or checkout, or watching over a rear entrance, loading bay, or parking lot? Do you want to know who is coming into the lobby or loitering outside your premises? Are you going to monitor people in a public space or is the goal to watch over "backstage" areas like cloakrooms and storage areas?
You should also consider the size of the space you want to cover as that dictates both the number of cameras and the length of cable runs. Last, think about whether you need to record video and have it accessible remotely, or is it enough to display a live feed that someone watches?
Your answers to these questions will shape the type and scale of video surveillance system you need, and hence its cost. Here's a closer look.
CCTV vs. IP
These terms are sometimes treated as though they're interchangeable. But there's a difference. CCTV is the previous generation of surveillance technology and IP is the newest.
We're all familiar with the grainy, out-of-focus pictures from older CCTV systems. These use analog cameras connected to a coaxial cable to a monitor and/or video recorder. They're limited in the number of cameras and not easily expanded.
Over time the VCRs were replaced with tape-free DVRs but the basic limitation remained: low-quality images.
IP is short for internet protocol and it's the way modern video surveillance systems operate. The cameras are digital and provide much higher resolution. Video is stored on a Network Video Recorder (NVR), which you could think of as a computer that you can access remotely via your phone or tablet.
Another change is the cables connecting the cameras to the NVR. IP systems use Ethernet network cables like those used in computer networks. In many cases, these also supply power to the cameras. However, it's also possible to use wireless cameras that don't need a physical connection to the NVR.
CAMERA OPTIONS
For a new system, you're almost certainly going to use digital cameras. They are more expensive per unit but the higher resolutions mean you may need fewer of them. The only reason for picking analog cameras is if you're expanding an old CCTV system.
Digital surveillance cameras come in many forms, (and price points). The main ones are:
Dome cameras – where a dark covering prevents you from seeing where the camera is aimed
Bullet cameras – not really bullet-shaped but have the camera in a distinct housing and can be aimed
Eyeball cameras – where the camera is integrated into the base
Discreet cameras – designed to be unobtrusive
PTZ (Pan, Tilt, Zoom) cameras – can be steered to follow a vehicle or person of interest, expensive
Thermal and infrared cameras – for seeing clearly in the dark, very expensive
Another consideration for cameras is whether they will be mounted indoors or out. For outside use, they must be weatherproof, which adds to the cost.
NVR OPTIONS
This is where the video will be stored. The main points to consider are:
Storage capacity needed – high-resolution video needs a lot of storage space so get as much as you can afford
Remote access capabilities – most surveillance system users find the ability to log on and review video remotely extremely useful
Note also that the NVR almost certainly needs a router or switch. This is the device that receives the video feeds from the cameras and channels them to the NVR.
ENHANCEMENTS & UPGRADES
Modern video surveillance systems have become much smarter than the old CCTV systems. Some capabilities worth considering are:
Motion activation – the system only records video when movement is detected
Alert notifications – where the system messages your phone or other devices when certain conditions are detected (for example, a vehicle parked in the loading bay out-of-hours)
License Plate Recognition (LPR) – also referred to as License Plate Reading or Automatic Number Plate Recognition (ANPR)
Auto-follow PTZ cameras – to track someone loitering by a fence for example
Smart Searching – smart cameras allow you to search footage by determining factors like color of shirt, gender, color of vehicle etc
LEARN MORE ABOUT VIDEO SURVEILLANCE SYSTEM COST
Naturally, the more cameras you have, with more advanced capabilities, the more you'll pay for the system. However, not everything scales. More cameras don't mean more NVRs, (although you will need more storage capacity.) Plus, choosing higher resolution cameras may mean using fewer, which could lower total purchase and installation costs.
In addition, the other side of the cost equation is the benefits. There's little point in having a budget system if it leaves some areas unprotected and the video it captures is too poor quality to be useful. That said, not every system needs all the advanced capabilities we listed above.
The best way to find out what video surveillance would cost for your business or property is to define your goals and get a quote. Our specialists understand the technology and will be happy to put together a proposal that meets your needs and budget.