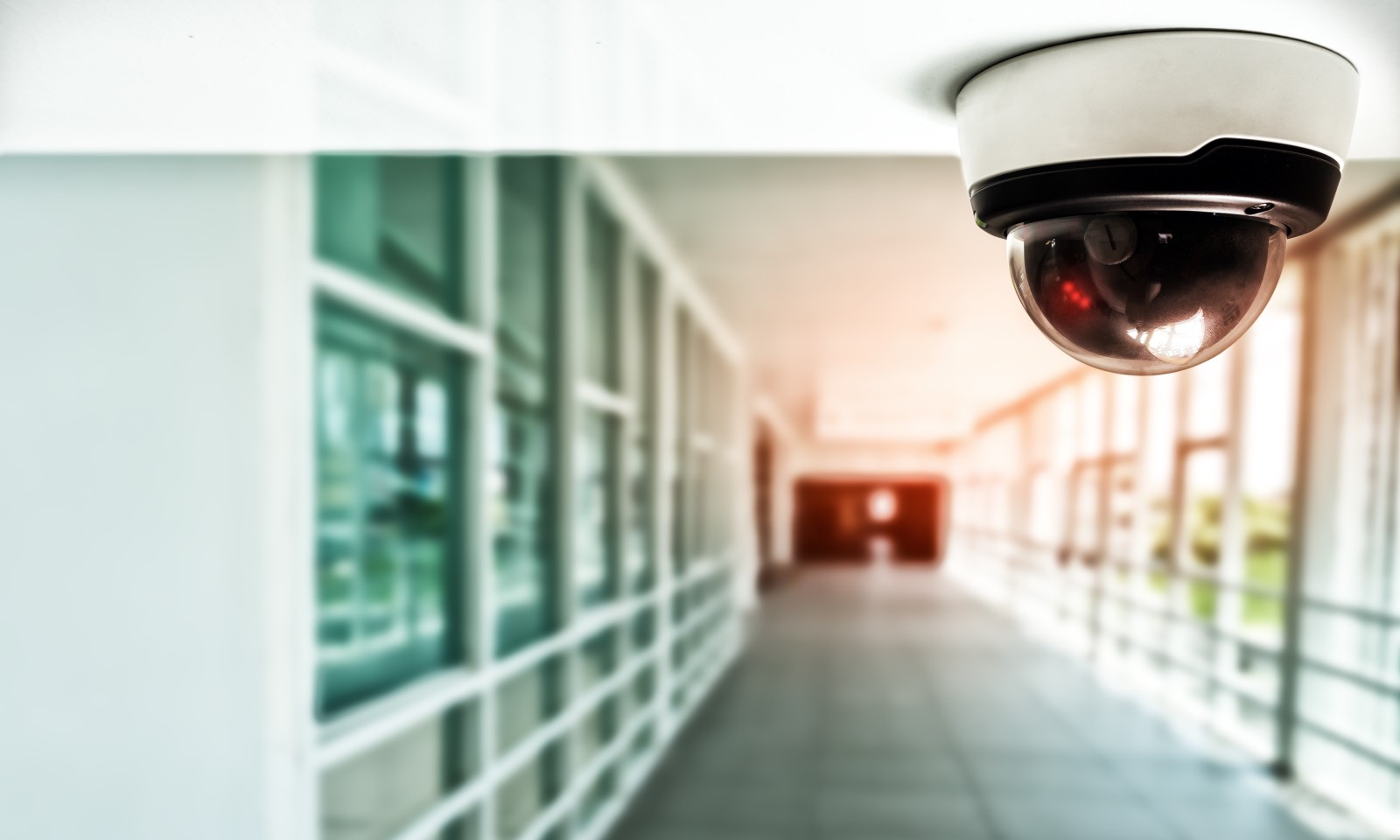 Video surveillance protects people and assets. Besides providing alerts, when the camera is located somewhere obvious it deters mischievous and criminal acts. Deployed covertly, it gathers evidence for the identification and prosecution of offenders.
Recent years have seen the prices of the actual camera fall while capabilities have grown, prompting many businesses and homeowners to consider upgrading or installing a surveillance system. However, a system that's poorly designed or implemented won't deliver the anticipated benefits, which is why proper video surveillance system planning is so important.
BEFORE YOU START
It's impossible to plan a system without goals and objectives. Do you want to watch over an unattended outdoor area like a parking lot or loading bay? Do you need to see who's entering a building lobby, or are you monitoring staff to keep them safe or detect unauthorized activities?
There are many reasons for installing a surveillance system and they determine how it will be configured.
VIDEO SURVEILLANCE SYSTEMS: RESIDENTIAL OR COMMERCIAL?
Video surveillance is often thought of as something for commercial premises, factories, and R&D labs, but residential use is growing. Residential systems aren't usually as large or complex as those used commercially and probably won't have security and/or IT infrastructure to build on, but the fundamentals are no different.
Accordingly, this checklist is intended for anyone planning a video surveillance system, whether commercial or residential. Where there are points of differentiation, these will be highlighted.
COMPREHENSIVE CHECKLIST FOR VIDEO SURVEILLANCE SYSTEM PLANNING
1.Have you defined what you want to achieve?
Reasons for installing video surveillance include:
Getting notifications about callers or deliveries
Capturing evidence of unauthorized activities
Enabling live monitoring of remote locations
2. Are standard IP cameras enough or do you need smart cameras?
Once installed and programmed, traditional IP camera systems allow the end-user to view access points or specific areas, live, at any given time. They will also provide playback in order for you to review the footage later. Systems like these are often used for 24/7 monitoring of remote parking lots or other unattended areas.
Smart cameras provide intelligent video surveillance. They can be set up to send alerts based on when someone crosses a line, when a vehicle enters a specific place, or if it remains stationary too long.
3. Will a fixed camera suffice or do you need a PTZ camera?
A pan-tilt-zoom camera can track a moving target or person of interest. These were operated by someone viewing a monitor, but modern systems have intelligent capabilities that allow the automatic following.
4. Have you identified the areas to watch over?
Try to minimize the number of cameras needed. Use site layout or architectural drawings to determine locations where cameras have a good view of the areas they need to observe.
5. Should the system integrate with existing security capabilities?
Many businesses already have security solutions that include cards or other access systems. Integrating video surveillance with these is more convenient than implementing an entirely new system and may also be more robust.
6. Are there other safety systems to integrate with?
Smoke alarms are installed in most commercial and residential buildings. Integrating these with a video surveillance system can extend their capabilities by enabling alerts over cellular networks or through the internet.
7. Is there an existing network infrastructure?
Modern "IP" security cameras are connected using Ethernet network cabling. In most cases, this infrastructure can also supply power to the cameras. Exceptions are PTZ cameras and those with integrated or attached lights.
A large commercial installation may need network switches and even one or more intermediate distribution frames to channel feeds from multiple cameras into a server. These may already be present but check the bandwidth available and needed.
Residential systems rarely have a wired network to build on but can use existing Wi-Fi or a separate wireless network. Alternatively, it may be necessary to run wires to the various cameras.
8. Can you define the resolutions and frame rates needed?
The answer to this question determines the amount of video storage needed. It also ties back to the number of cameras, the size of the areas being protected, and your goals for the system.
If you only want notifications of vehicle arrivals, low resolution is probably sufficient, and if they are stopped at a gate or barrier a low frame rate will be enough. If you need to read the license plates, (or want license plate recognition software to do so,) you will need more resolution. Similarly, if objects and people of interest will be on the move you'll need higher frame rates.
A video surveillance specialist will be able to help with specific camera recommendations once you have an understanding of what you need.
9. Should the system be protected against attack?
There's little value in a surveillance system that is easily disabled. Where possible, mount cameras out of reach and ensure cables are inaccessible. Dome cameras are more vandal/attack resistant, so plan on using these in areas with low ceilings. In addition, consider using a traditional security system to protect your investment in cameras and think about how to protect the power supply to your system.
10. Are you protected against power outages?
If you want the system to function during a power outage you'll need an uninterruptible power supply (UPS). However, these can only supply power for a short period, so consider how much backup you need.
11. Can you quantify the data storage needed?
High-resolution video needs a lot of storage space. Fortunately, many modern cameras can perform event-based recording, meaning they only send video to your recording devices when something of interest is happening. This reduces the storage space needed, but you still need to define your expectations.
12. Have you reviewed the need for intelligent video analytics?
This refers both to cameras having the intelligence to send alerts only under certain conditions, and to technology to help with reviewing video recordings.
Modern systems include a range of tools to simplify and speed up searching, which can save hours of intensive screen-watching! At the top end, these video surveillance systems let the end-user search days of footage in seconds by searching for key indicators like the color of clothing or gender.
GET HELPFUL ADVICE FROM VIDEO SURVEILLANCE SYSTEM EXPERTS
Maximizing the return on your investment in security cameras starts with careful video surveillance system planning. The checklist we've provided here will guide you through the points you need to consider, but it's unlikely you'll have all the answers you need. That's why you should talk to someone with a wealth of experience, like the team at Security Alarm.