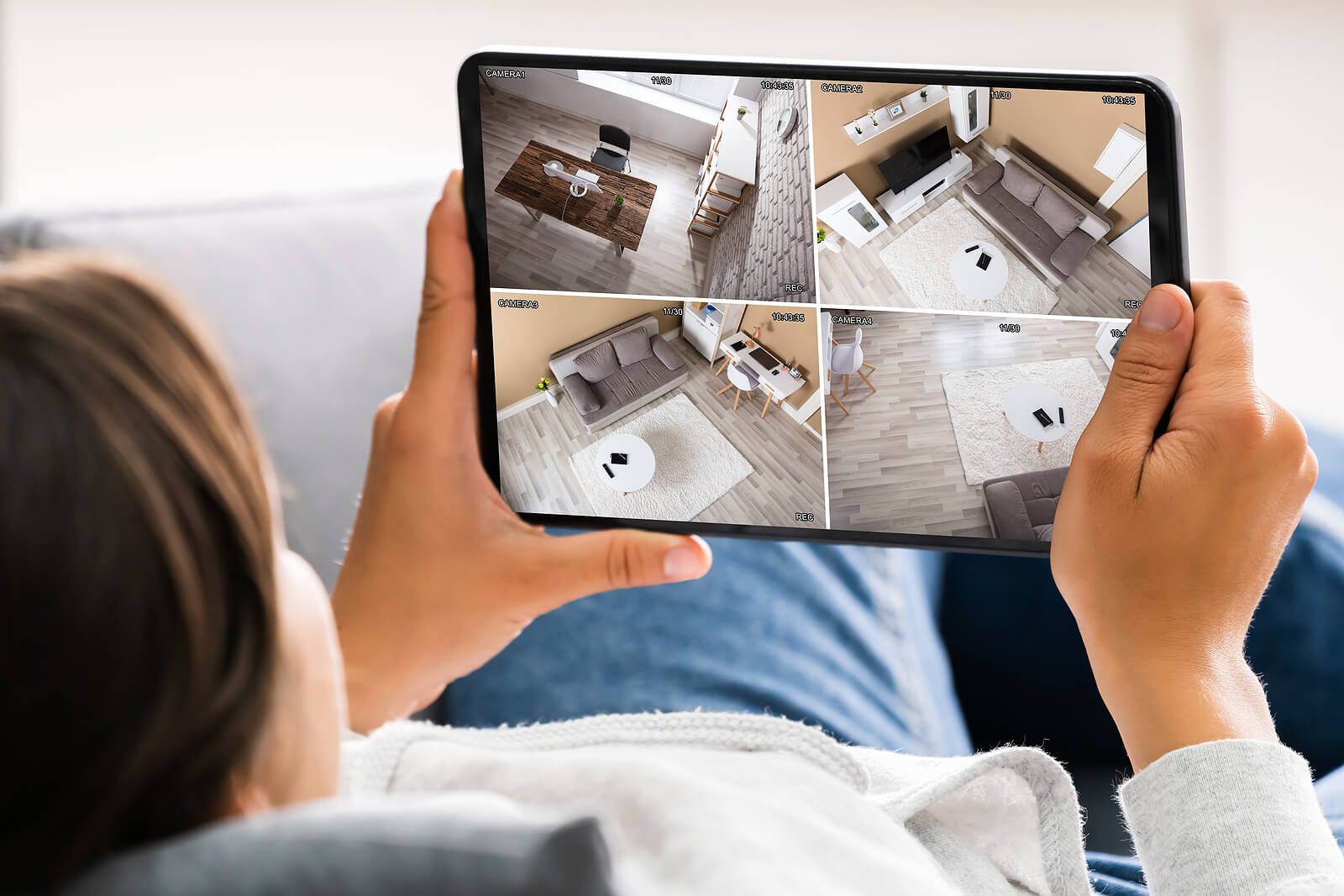 Have you ever wanted to see what's happening in your home while you're away? Do you want to check in on teenagers, a new babysitter, or just what to make sure pets are doing ok? Are you a business owner that wants to be able to check in on your business or employees while you are out of town or away from the office?
Intelligent video surveillance offers cutting-edge smart home security that records criminal activity in homes, businesses, and more, based on the preferences of the user.
Features of Intelligent Video Systems
Traditional video surveillance systems are restrained to a simple on and off switch, which results in thousands of hours of fuzzy and often unusable video. This makes effective surveillance, criminal identification, and monitoring nearly impossible.
Intelligent video can provide the following improvements on previous security monitoring services:
Tracking a moving target
Automatic audio and visual detection of suspicious activity, which can trigger alarms and alert homeowners and business owners to potential threats.
High-definition picture quality, as well as night vision technology triggered by motion sensors, meaning the system isn't running while nothing is happening at your location
Initiation of video recording, alarms, alerts, or other actions
Alerts notifying operators or field personnel
Ability to count people entering and leaving
Camera tampering detection
Vehicle license plate recognition
Enhanced Searching to display only the key events that occurred within a specific time frame so users can see quickly and accurately what happened while they were gone.
How Do Intelligent Video Surveillance Systems Work?
By now, most of us are familiar with things like video doorbells and voice commands to protect our homes. One of the latest conveniences of modern life, intelligent video surveillance is fast becoming essential at homes, businesses, and elsewhere. While Security Alarm offers hardwired cameras and wireless surveillance systems, since the latter is newer, many people are still unfamiliar with it.
Here's how wireless surveillance works.
Typically, professional security experts will set up wireless communications protocols so that sensors can talk to the hub, which is connected to the security company. This is usually done via cellular technology, but wifi is a common backup.
One of the perks of wireless systems is you can avoid drilling, wires, and the need for electrical expertise.
Home Security Cameras for the 21st Century
According to the National Council for Home Safety and Security, homes lacking security systems are more likely–300% more likely–to be burglarized.
Is intelligent video the future of property protection? In addition to being more user-friendly, smart home security systems are more affordable than ever as they gain in popularity among homeowners, businesses, neighborhoods, communities, towns, and major cities. This is in part because the amount of time it takes to monitor traditional video systems requires an intensive amount of manpower and time.
By contrast, adding video to a home security system equipped with smartphone control, gives homeowners the ability to access live visual and audio feeds inside their home at any time and from anywhere.
With the powerful combination of video and smartphone control, you can have live video and audio of your home or business at your fingertips in a moment's notice. As criminals become more sophisticated it is important to stay one step ahead with the latest and most sophisticated security technology available.
Benefits of Intelligent Video Security Cameras for the Home
Intelligent video is changing the way homeowners and businesses protect their property. It makes detecting criminal activity more likely, while at the same time, reducing the number of man-hours needed to monitor these often-complex systems.
Researchers at the University of North Carolina at Charlotte found security cameras to be an effective deterrent against crime. In fact, many intruders left when they saw outdoor security cameras. The study's randomly-selected survey of incarcerated people also showed the effectiveness of cameras:
Around 60% cited the presence of an alarm system on the premises as a significant factor when selecting targets.
Around 43% said they looked for another target if they saw an alarm.
About half of study subjects described leaving right away if they found a security system, and nearly 40% said they sometimes left.
Over 80% didn't attempt to disable security systems when they found them, leaving them alone.
An additional benefit to a smart home security system? Saving money.
Not only do many home insurers offer discounts of anywhere between 5% and 20% for installing a system, the high-quality images captured by intelligent video can help you report the extent of the damages when you're filing a claim in the event that your home is targeted.
Professional Installation For Added Peace of Mind
Why should you choose professional installation for your home security system? There are many benefits.
Security professionals can perform security assessments, tailoring your system to your particular home and situation. They can also handle complex installations, offering advice and demonstrating how to use your system in-person. After installation, you have access to customer service and technical support. If you determine that you need new cameras or replacements, home security professionals can help.
Do-it-yourself options may be easy to install with the help of a starter kit. However, within a couple of years, if you experience technical difficulties, you don't have many choices beyond getting rid of it and starting over again with a new system. Navigating home automation yourself with a mobile app can seem simple at first, but it's no match for customized installation and ongoing technical support.
There is another benefit of professional intelligent video surveillance. Installers can work around your existing devices: smoke alarms, C02 detectors, smart lighting, and more. They can also take into account decor and design features in your home to make installation seamless and organic.