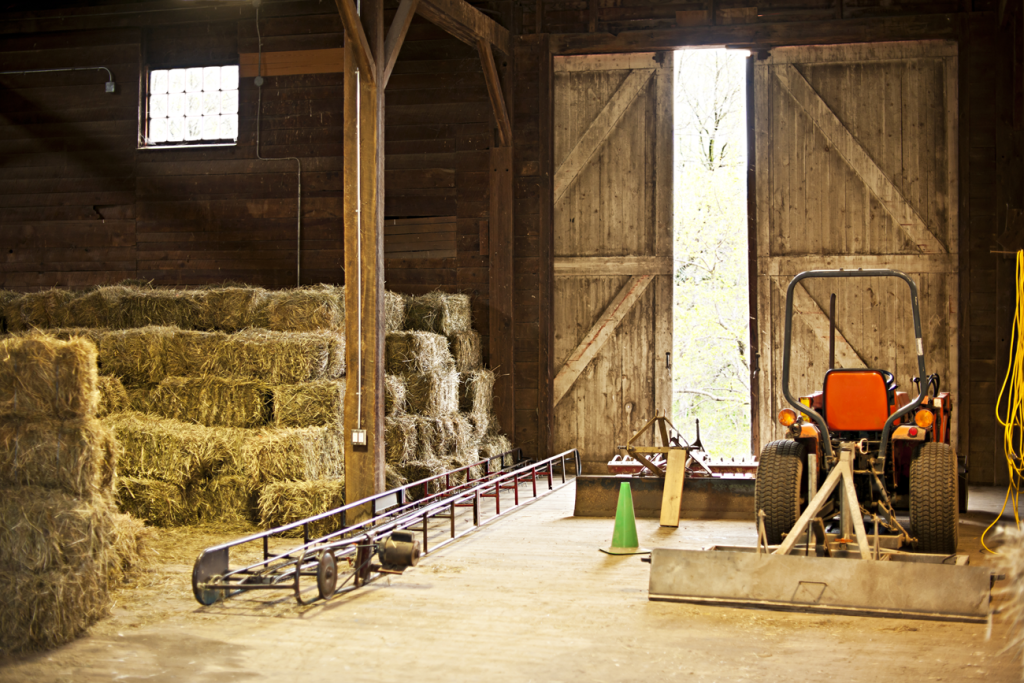 It seems nearly every day that we read in the local news of someone breaking into cars, garages, sheds, or homes. Unfortunately, this behavior is so commonplace that most of us are desensitized to it.
Outbuildings are just as likely, and often more likely, to suffer losses from burglary and vandalism as houses. Those without farm security cameras or other surveillance systems may never identify the perpetrator. outbuildings
Burglaries and vandalism do occur in your area. Thankfully our team at Security Alarm has ways to protect your farm, restore peace of mind and improve farm operations all at the same time.
IMPROVED SECURITY
There is almost always more that can be done to ensure that buildings which house your equipment, livestock and other valuables are as safe from the threat of intrusion as possible.
Beginning with a basic checklist of security measures and ending with a discussion of the benefits of outdoor security cameras for farms, let's talk about how to improve your security.
START WITH THE BASICS
When considering which security measures are right for your farm, we recommend considering the basic physical details of your property:
Think like a thief…Take a step back and look at your shed or barn. How would intruders break-in? Once you have identified potential entry points, begin addressing them.
Keep it locked up…Make sure that your windows are locked and doors are padlocked. Don't make breaking-in easier for a thief.
Ensure that your premise is well lit…if you do not have a light post with a light that remains on at night, consider investing in a motion-activated light. Burglars tend to be scared off by well-lit areas.
Invest In A Security System
ADDING FARM SECURITY CAMERAS AND OTHER INTRUSION SYSTEMS
We also recommend that every building is protected with an intrusion system. If you already have a system in your nearby home, an outbuilding can likely be tied into the main system with wireless devices. A security system should be in place to protect your valuable tools and equipment. With door sensors and motion detectors, the intruder will not enter and leave undetected.
The latest in video surveillance technology has made farm security cameras an even more effective security measure. With human and vehicle detection now in play, owners are alerted only when a person or vehicle enters the premises. These farm surveillance cameras will record 24 hours a day, storing the footage and flagging key events. Capturing foul-play with farm security cameras is easier than ever.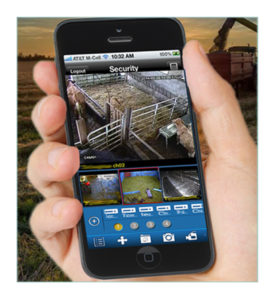 CONSIDERING VIDEOFIED
The reality of farm life is that some areas needing protection do not have access to electricity. Without power, traditional video cameras and burglar systems may not be an option. Videofied is the solution for farmers that need protection in an area without power.
Videofied is an outdoor, mobile and fully battery operated security system. When the Videofied system is armed and the motion detector detects movement, it snaps a quick video of the intruder.
This footage is immediately sent to a monitoring agency and they decide whether the alarm was tripped by a welcome guest or an unwelcome burglar. If the monitoring agency detects an intruder on the footage, authorities are notified and can respond accordingly. Videofied can be dismounted at any time and easily moved to a new location, making it an excellent solution for farmers with multiple areas of interest.
Get Videofied
IMPROVED OPERATIONS
Surveillance options (like farm security cameras with remote monitoring and motion detection) not only provide valuable security on farms, they also provide invaluable features that improve farm operations.
Operational Benefits of Farm Security Cameras
High-resolution, wireless farm security cameras are being utilized more frequently by farmers to assist during the birthing of livestock around the farm.
With access to detailed, live video feeds at all times in the palm of their hand, farmers feel more freedom to be away from the farm.
Thermal (night vision) cameras are highly specialized cameras that create an image using infrared.

Farmers are using these tools to access thermal images of their livestock in the pasture, eliminating the need for more trips to the field and allowing them to get a headcount or even monitor birth without leaving the house.
Operational Benefits of Security Systems
Sump pump alarms integrated with your security system will alert your phone whenever a sump pump has stopped working.
Water sensors can be placed in areas that have a propensity for flooding. When water is detected, you are alerted.
Our security systems allow you to create unique user codes for employees, letting you know when employees are disarming and-or arming your system.
Temperature alarms will alert you when the temperature rises or falls out of range in a room.
Learn More About Security Solutions for Your Farm
Protect your outbuildings and improve farm operations. For more information on how you can protect your outbuildings with farm security cameras and other security systems, give the security solution experts at Security Alarm a call.
Learn More