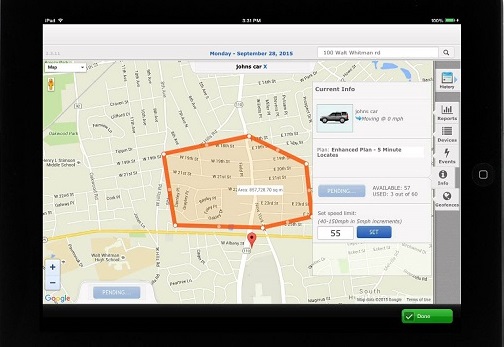 Many businesses, especially those in the service industry, have multiple company vehicles on the road at any given time. This leads owners and managers to often wonder where their people are located, how efficient their day is going, etc.
Without a fleet monitoring system, management is forced to call their employees in order to keep track of their whereabouts and assess productivity.
This is an inconvenience, to say the least, an interruption that takes managers' minds off more important business matters.
How Does GPS Fleet Management Work?
GPS fleet management systems for service-based businesses resolve the above issues and provide you with invaluable information. It's like a virtual passenger inside each of your company vehicles. So, instead of relying on regular phone check-ins or the occasional ride-along, you can be present elsewhere.
GPS fleet monitoring allows you to keep an eye on every move from anywhere, at any time, making sure drivers and vehicles are operating efficiently, safely and responsibly.
GPS fleet management systems are simple to implement. The system places GPS tracking devices on each vehicle in your fleet and plugs directly into the vehicle's OBD port. It's then ready to upload real-time information in the Honeywell Total Connect Application.
Benefits of GPS Fleet Monitoring
GPS fleet management systems offer service-based business owners and managers a wide range of benefits.
Advantages of GPS fleet management systems include, but are not limited to the following:
Provide route optimization

Improve customer service

Lower fuel costs

Enhance driver safety

Reduce losses
GPS Fleet Management System Features
GPS fleet monitoring provides business owners and managers with many features and tools. These include the following:
Vehicle location

Time management

Fuel consumption

Distance and speeds traveled

Integration and ease of use
Vehicle Location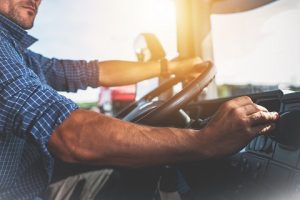 With GPS fleet monitoring, you'll use geofencing to create specific areas.
For example, one area may be a perimeter around your office location where the fleet parks at the end of every workday.
If a vehicle is parked within the geofence area, that vehicle will appear "green" on the app. When the vehicle leaves that specific area it then turns "red" letting managers know that they have left the designated area.
At any given time, managers can open their phones or look on their computers to determine exactly where a vehicle is located.
Time Management
The GPS tracker can also be used to determine how long a vehicle has been at one location, giving you accurate information regarding productivity.
Specifically, the time tracking feature enables you to see how much time certain employees are spending at a job, how long it's taking them to travel between locations, etc.
Fuel Consumption
Another convenient feature of GPS fleet monitoring is fuel usage measurements.
With this system, fuel usage metrics are regularly uploaded and easily accessible. This makes it more effortless than ever to maintain fuel records and reduce fuel costs.
Distance & Speeds Traveled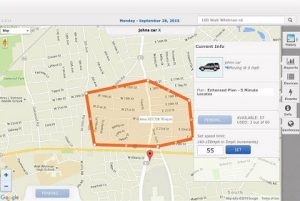 The speed at which vehicles are traveling can also be tracked via a GPS fleet management system.
The feature not only shows you the distance traveled but the speed at which your drivers operate the vehicle. This allows you to guarantee the employee, and drivers with whom they share the road, are safe.
Integration & Ease of Use
The GPS fleet management system is very robust, yet extremely scalable.
The system can easily be integrated with the same app you use to control your security system. This eliminates any learning curve associated with installing new software.
Perhaps, the greatest benefit of GPS fleet monitoring where integration and scalability are concerned is that it can be an incredibly time-saving tool. Simply install the system on your fleet of vehicles, integrate with your security app, and keep it moving.
Learn More About GPS Fleet Monitoring
For more information on how to add GPS fleet management to your existing system, or to find out about getting a new system, please contact us online today.