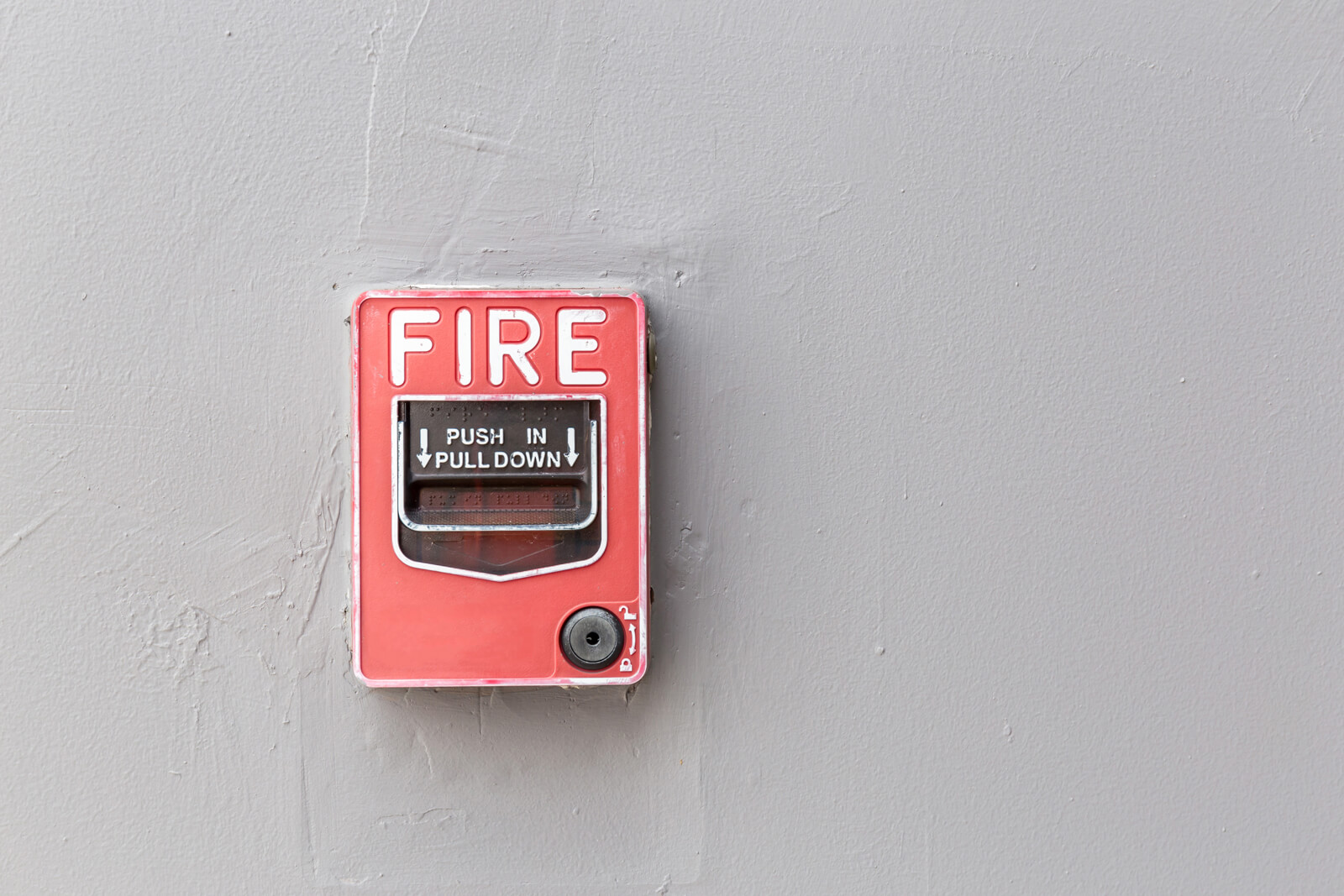 There are several major considerations that go into the pricing of a commercial fire alarm system. Are you installing a system in order to meet a local or state code requirements or are you installing a system for your own peace of mind and protection? Some of these factors include:
Building Classification & Size
Industry Codes & Standards
AHJ  (Authority Having Jurisdiction)
Type of Monitoring
Any commercial fire alarm system is a sizable investment for your business, and you'll want to make sure you're getting the best rate for the system you need.
We'll go over each of these considerations in more depth below:
Building Classification and Size
On average, you will spend approximately $0.50 per square foot on a basic commercial fire detection and alarm system. In order to comply with local fire and safety codes, you will need to know the classification of your facility.  Different classifications require different levels of protection for your facility.
Generally, each facility will require at a minimum: pull stations and visual and audio notifications. Adding automatic protection such as smoke detectors and heat detectors can drive up the cost from anywhere between $0.50 – $1.00 per square foot.
Buildings with a larger footprint, multiple stories, and more complex layouts will cost more to equip than smaller, basic facilities.
The size and layout of a facility matters a great deal when designing and pricing out your commercial fire alarm system.
Do you need to utilize fire doors, emergency elevator recall systems, duct detectors and other such equipment to seal off the building and protect its occupants?
Does your building have an open floor plan or many different rooms — each requiring its own alarm and detection system?
All of these factors will greatly influence your project's overall cost.
EQUIPMENT SELECTION
One of the most important factors of your commercial fire alarm system cost is what type of equipment you choose for your system. Top-of-the-line equipment can certainly drive up the cost, although it is often worth it for the best level of protection.
For example, automatic fire alarm equipment such as smoke detectors and heat detectors can have a higher cost than manual fire alarms which must be activated via a pull station. If your state or local municipality requires the use of carbon monoxide detectors, or you want to add them for the safety of your building's occupants, this will also significantly increase the cost of your system.
A new trend on the market is intelligent or addressable alarm systems, which provide extensive information on each individual component and communicate within a complex network. These systems typically have a smart fire control panel and are designed specifically for large commercial buildings.
Understandably, these intelligent systems are priced much higher than a basic alarm setup. Wireless alarm systems are also becoming increasingly popular due to their flexibility and lack of constant cable maintenance.
On the other hand, there are ways to lower costs as well. For example, choosing a budget-friendly brand of equipment can save you as much as $55 per detection or alarm point. And if you don't have any need for wireless or smart system features, a basic commercial fire alarm installation package can be very affordable in comparison.
SYSTEM MONITORING
Monitoring fees vary, but on average tend to run anywhere between $50-60 per month and require a multi-year contract. In addition, regular inspection, testing, and maintenance services may be included in a monitoring package, further driving up the cost.
There are a few different types of system monitoring that you may choose to invest in for your facility. These systems monitor 24 hours a day, 365 days a year, and activate the dispatch of emergency services.
The most popular type of fire alarm system monitoring today is cellular and internet communication. Phone lines are becoming a thing of the past and VOIP types of phone services are not compatible with fire alarm systems.
FIRE ALARM SYSTEMS BY SECURITY ALARM
Since fire alarm systems can vary widely in price, it is important to speak with a knowledgeable professional about specific pricing information. When you partner with Security Alarm you can expect to receive comprehensive systems while knowing you are getting the best possible deal.
If you're ready to plan the installation of your next commercial fire alarm system, give us a call today to learn more about our services and review your options.