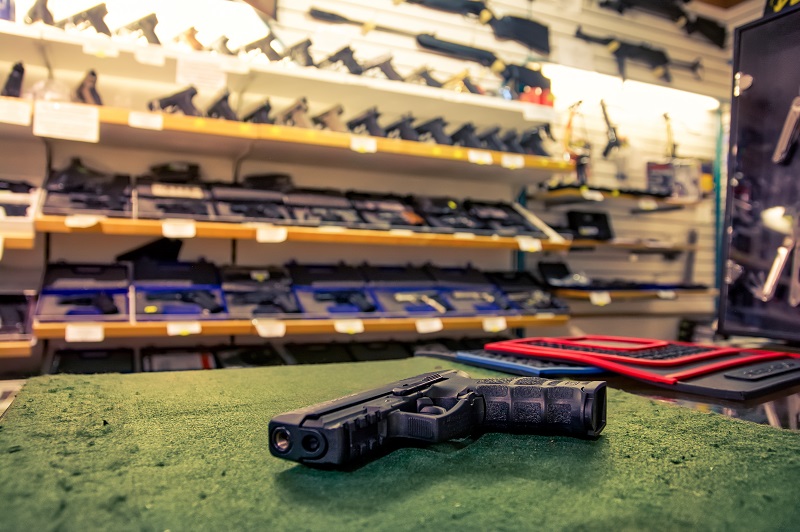 Just weeks into 2019, Gov. Pritzger signed the bill requiring gun shop owners in Illinois to invest in video surveillance systems.
At Security Alarm, we know this is a low blow to many of the gun owners in the area. It's also a hard hit for small gun shops in Southern, IL. Suddenly being ordered by law to install video surveillance is an expense most businesses didn't account for in the budget.
As a local, family-operated company in Southern Illinois, we understand business ownership can be challenging at times, and money doesn't grow on trees. Let us support you in your efforts to not only remain in compliance but keep your business safe and secure.
Complying With New State Firearms Dealers Regulations
At Security Alarm, we would like the opportunity to send one of our guys out to quote you a cost for video surveillance.
Yes, you could just go buy cameras from a warehouse club or another retailer, but opting for a professionally installed system, perfectly suited for your business and your budget is even better. And, it doesn't have to cost more money.
4 Reasons To Choose Professional Video Surveillance Installation
Here are four reasons why we suggest an installation with a security provider you trust (even if it's not us).
1. Custom Installation
This allows you to have a system designed for your specific needs. Our techs are experts, and they can make a lot happen for you.
2. Ongoing Support
With professional installation comes professional support.
If your camera is having issues, you just call our local office and talk to Daniel, our in house tech. He will help over the phone and if he can't fix it, we will get a tech on the road.
Camera systems from big box stores either don't offer tech support or if they do, you're going to be on hold for a long time.
3. Accessing Footage
What's video surveillance without access to clear, accurate footage?
We often get calls from customers needing help transferring video footage from their cameras to a flash drive. Daniel is able to quickly talk them through this process.
As stated before, good tech support with retail cameras simply isn't available.
4. Replacement Cameras
When you choose to work with a security provider like Security Alarm, getting replacement cameras are not an issue.
However, if you buy a camera system from a retailer or online, and one of those cameras goes bad, it's going to be very difficult to find a replacement camera that works properly with the rest of the system.
Keep The Livelihood Of Your Business In Check – Choose Professional Video Surveillance Installation
Changes in gun control legislation have affected businesses across the country. Don't let recent laws set your business back. Take steps to protect your business' livelihood while remaining in compliance with new state laws.
Reach out to us for a no pressure meeting and fair estimate with one of our guys. If we can help you, we'd like to be given the opportunity to show you the Security Alarm advantage