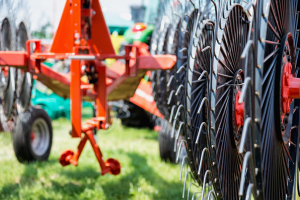 At Security Alarm, we know your farm isn't just your home – it's also your livelihood. Whether it's your equipment, crops or livestock, the pieces that make your farm run are nearly invaluable. So, why don't farmers tend to invest in the same level of security for their farming supplies as they do their homes?
Think of it this way: even if you lock all of your equipment in a barn or shed with a padlock, a determined thief could still easily break in and, in a matter of moments, you could be out thousands of dollars. But how can you make your farm more secure without breaking the bank?
4 Tips for Better Farm Security
Make It Harder to Gain Access
Sometimes all it takes to deter a potential thief is limiting the access to your farm. Put up a perimeter fence or post "restricted access" signs that detail your security measures.
Install Security Lighting
Make sure your farm is well lit with security lighting triggered by motion sensors. Attempted intruders will be less likely to commit a crime if they fear their actions may be easily seen.
Install Security Cameras
Not only can security cameras help bring potential thieves to justice, their mere presence can also deter a crime from happening in the first place.
Invest in a Wireless Security System
Wireless detection technology has becoming more popular on farms in the last several years as advancements to help protect against outdoor elements have made this ultra-secure option more feasible. Without the added installation costs of a hardwired system, wireless security can be a very cost effective option for farmers looking for further peace of mind.
You can't be expected to always protect your farm from intruders, but you can take additional security measures that make your farm less vulnerable.
For more information on how to keep your home and farm safe, contact your Southern Illinois agricultural security experts at Security Alarm.