Often times we say that there isn't anything to do in Southern Illinois. It's a common phrase down here. While it may be true that compared to large metropolitan areas there aren't as many options in rural southern Illinois, there is far from "nothing to do". 
So, in the spirit of celebrating Southern Illinois and enjoying the summer and fall, check out the list of attractions and events that we put together. By no means is the following list exhaustive; so make sure to check out other event calendars online as well!
Local Attractions
Mermet Springs – Scuba Diving
Bell Smith Springs
Dixon Springs State Park
Ferne Clyffe State Park
Southern Illinois Miners Baseball
Metropolis – Home of Superman
Wineries – Click for a complete list 
Breweries – Click for a complete list 
Fall & Summer Events
Country 4 Country Kickoff Concert – July 21
Peach Festival Cobden – August 3 & 4
DuQuoin State Fair – August 23 – September 2
Riverside Art, Wine, & Blues Festival – September 7
Popeye Picnic Chester – September 7 – September 9
Popcorn Day Celebration – September 12 – September 14
Apple Fest Murphysboro – September 18 – September 21
Pope County Deer Festival Golconda – November 15 – November 17
Other Ongoing Events
Carbondale Community Friday Night Fair – July 26, Aug 23, Sept 20, Oct 25 from 6 pm – 9 pm
Murphysboro Farmers Market – June 22 – Sept 7 every Saturday from 8 am – Noon 
Marion Farmers Market – Every Wednesday 6 – 10 am and Saturdays 6 am – Noon
Active Sporting Events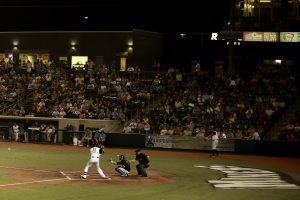 Sweltering Sangria Half Marathon & 5K – July 20
Shawnee Hills 100mi, 110k, & 50k – August 24-25
Carterville Chamber Twilight 5K Glow Run/Walk – September 6
The Last Boyscout (Running Race) – September 14
For Kid's Sake Superhero 5K – September 28
Rock Climbing – Jackson Falls, Giant City, Cedar Bluff
Discovering Fun For Everyone In Southern Illinois
If there's nothing on this list that is of interest to you, discover even more opportunities by searching online, grabbing a local newspaper, or checking in with your local chamber of commerce. 
Start taking advantage of all that Southern Illinois has to offer!