Schools may not appear to be the safe haven of safety that they used to be anymore. Thankfully, more and more school systems are adopting security measures to improve the safety and security of students and teachers. While not every violent action can be prevented, schools are making sure they are increasingly prepared to handle a security issue should it arise.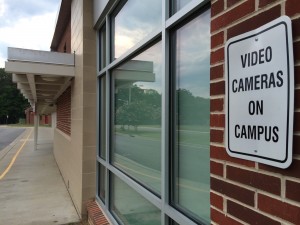 If you're a parent of a school age child, familiarizing yourself with their school's safety policies and procedures is a good idea. While states vary on security requirements for schools, a recent study by the National Center for Education Statistics (NCES) noted the following measures have helped to provide a safer environment for our children and staff.
These include:
Control Building Access Systems Security Cameras and CCTV
Security and Fire Alarm Systems
Metal Detectors
Emergency Preparedness Plans (Including lockdown procedures & exercise drills)
School Security Staff
Partnerships with local police and county officials
Safety and Risk assessments
Security and Crisis Training Programs
While implementing the above measures are key for greater school security, it's important that we continue to work together as a community to recognize dangers, be proactive, and builder a safer environment for our children's education.
School Security Solutions
At Security Alarm, we strive to provide Southern Illinois schools with the best in school security technology. We have over 35 years of education security experience. From keyless entry systems, panic buttons connected to our local fire and police departments, to high definition security cameras that help keep an eye on suspicious activity, our goal is to provide systems that put the safety and security of our children and teaching staff first.
For more information on how we can work with your school to provide a comprehensive security package, contact us online or at 800-252-7621.