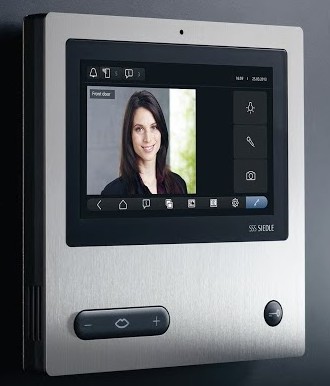 Currently, we are in the throes of a pandemic. COVID -19 or "coronavirus" is about all that's on anyone's mind these days, and rightly so. We are in unprecedented times as a country. Most people are stocking their homes with can goods, Lysol, and…….toilet paper.
Many businesses are currently restricting foot traffic in their lobbies in order to minimize the spread of the virus. Most have posted signs on the doors asking people to knock on the door for assistance or to call the office. Everyone is hoping to gain a little bit of control of exactly who is entering their premises and what infections disease they might be dragging along with them.
Solutions for the Health and Safety of Your Business
As a company we at Security Alarm never want it to seem like we are trying to capitalize on a bad situation. However, we do want to provide solutions for those that need and want them. As a security company, we believe we have a solution for the health and safety of your business during these daunting days.
Commercial Intercom System for Your Business
A commercial intercom system is a safety investment that we believe most businesses will start seeing the importance of. For years schools, churches, and other specific industries have seen the benefit and invested in this system.
Video Intercoms for Business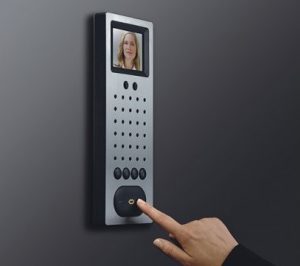 An intercom system with video prompts visitors to press a button in order to gain entry. That action then results in the visitor's live call and image showing up on an inside unit at a staff member's desk. This employee will have the ability to speak with and see the person calling in. Once it has been determined that it is safe for them to gain entry, the employee can press a button that unlocks the door to allow entry.
Helping Your Business Stay Heathly
A commercial intercom system could be utilized daily during normal operation hours for a business that prefers a higher level of safety. However, the route that most businesses will probably take is to utilize the intercom for certain occasions such as what the world is currently up against. This would mean that during regular business hours, clients could come and go at will via the unlocked doors, but if a crisis were to arise the intercom safety feature would be activated.
Learn More About Commercial Intercom Systems
We believe that all commercial establishments will benefit from this safety solution. If you are interested in pricing or more details regarding the system and all its features, please call our office at 618-548-5768.