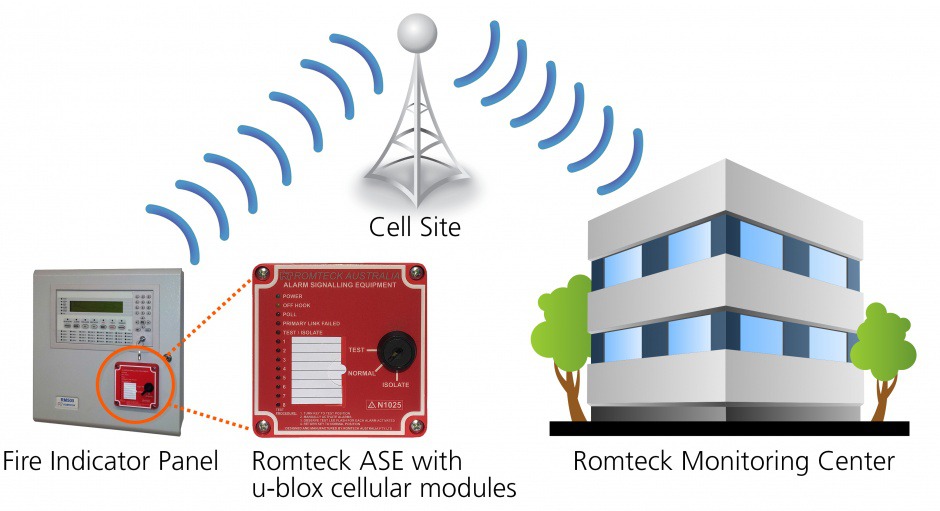 For as long as we can remember, fire alarm systems have been monitored via phone lines. Meaning, when a fire system is set off, it sends the signal through the phone line where it is received by a 24hr monitoring company. The majority of commercial fire systems in existence still use phone line monitoring and those that do are required by NFPA code to possess at least 2 phone lines that are connected to the panel. This ensures that if one line is busy, it can utilize the other line to get the message out. For years, and up until recently, phone lines were the only method for monitoring a fire system.
With more recent technological advances, the owners of fire systems now have options. More and more frequently, fire systems are being switched from phone line monitoring to cellular monitoring. This means that when the alarm is set off, instead of sending that signal through one of the two phone lines, it is now sent through the cellular towers via a cell radio. Proprietors are finding that cellular monitoring has the potential to save them a considerable amount of money.
VOIP vs. POTS Line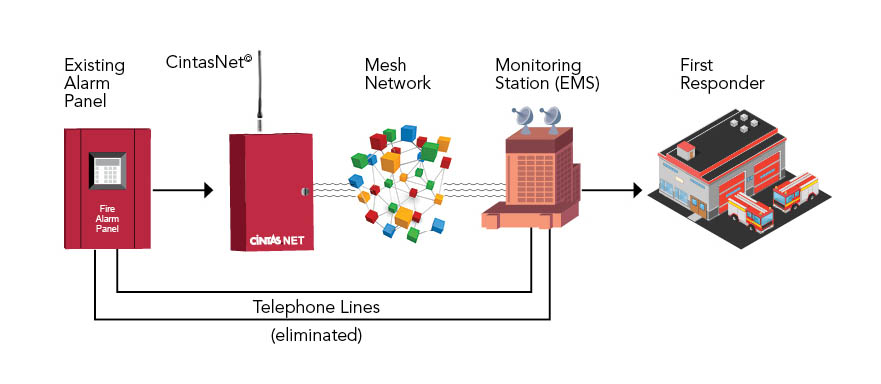 With a fire system that is phone line monitored, it is important to note that two POTS lines are always required. More and more businesses are wanting to switch their telephones from POTS lines to VOIP, which tends to be less expensive. The issue is VOIP is not compatible with fire systems. Therefore owners are keeping their POTS lines out of necessity. By sending signals via cell towers, Cellular fire alarm monitoring, eliminates the need for expensive POTS lines, and allows business owners the freedom to make the switch to VOIP and also have a functioning fire system.
Apartment complexes, hotels, hospitals, schools: these are all locations that require commercial fire alarm systems, and nearly all of these entities are looking for ways to save dollars. For more information on how you can save money by making the switch to cellular monitoring, call us at 618-548-5768 or contact us online.