It would be nearly impossible to find a farm where electricity is accessible near every piece of valuable equipment and in every out building. With no electricity, traditional camera and burglar systems are simply out of the picture. So the question becomes, "How can farmers thoroughly protect their valuables in these remote locations?" In order to solve this dilemma, we have introduced Videofied to our farming friends.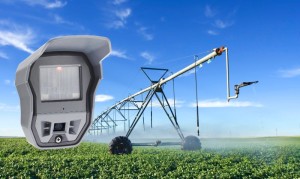 Videofied is an outdoor mobile security system. Security Alarm provides you with a base video unit, a motion detector, and a very small keypad, which are all completely weather-proof. The motion detector can be mounted wherever you like; on a pole, shed, tractor, tree, or even a trailer of chemicals. The wireless system has a battery life of roughly 2 to 4 years.
Instantly Detect Intruders
When the Videofied system is armed and the motion detector detects movement, it snaps a quick video of the intruder. This footage is immediately sent to a monitoring agency and they decide whether an animal, tree branch, or person has tripped the alarm. If the monitoring agency detects an intruder on the footage, authorities will be notified, and hopefully apprehend the trespasser quickly.
Videofied can be dismounted at any time and easily moved to a new location making it appealing to farmers with have large amounts of property, and with potentially many problem areas.
Want more information on how Videofied can help you minimize theft and provide added piece of mind? Contact the security solutions experts at Security Alarm today.