The answer is yes! You really do need a security system. And here's why…

Ideally, you would stop reading this right now, take our word for it and give your local security provider (Security Alarm) a call. However, the fact is it usually takes more than us telling you that a security system is necessary for people to actually invest in one.
We know that alarm systems are usually purchased in the aftermath of a major event. So what major event will it be that motivates you to get the very system you know you should have purchased in the first place?
Here are 6 Reasons to Get a Home Security System:
1. Burglary
When your house gets burglarized it leaves you feeling not only upset by the loss of property but also extremely vulnerable. There should be no place that an individual feels safer than within their own home, but often home owners are left feeling extremely unprotected knowing that a stranger forced themselves into their home and rummaged through their belongings.
2. Home Fire
We tell our potential customers over and over again that they NEED monitored fire protection before there is a devastating fire. However, many don't listen until it's too late. Check out this very simple home fire inspection checklist. How many items is your home missing? It is not until after a fire has occurred that many find the value in 24hr monitored fire detection.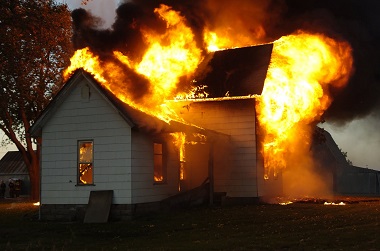 3. Vandalism
Another event that usually motivates a person to purchase a home security system is vandalism. Sometimes people never actually break into your home or steal anything; rather they simply destroy property. Vandalism may be smashing mail boxes or graffiti on garage doors. It can take many forms, all of which are angering and usually motivate individuals to purchase security in some form.
4. Neighborhood Crime
Sometimes it doesn't take something happening specifically to your home to motivate the purchase of a security system. It's scary enough knowing that your neighbor next door was burglarized and it could have just as easily happened to your home.
5. New Family Member
On another note, maybe it's not a catastrophe that leads you to purchase an alarm system but rather a huge blessing. Sometimes people are motivated to buy security systems because of a new baby that arrives in their home. Their need for protection rises as they feel more responsible for their new child.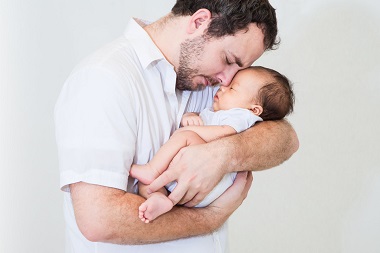 6. New Home
Another exciting adventure that often leads to the purchase of home security is the purchase of a new home. A new home is big investment, and one that people often want to protect and rightly so.
Be Proactive about Your Home Security
We urge you to plan rather than react. As you can read above, many people invest in security as a reaction to either a good or bad event. Most likely, something at some point in your life is going to cause you to want a security system.
Why not invest in a security system today and avoid a potentially unfortunate event some time down the road? Contact Security Alarm to learn more about home security systems, fire detection, and smart home security.