Though we completed many new home security system installations across Southern Illinois this week, we would like to talk about one in particular that we did in Herrin, Illinois. This residential installation involved a 'take over' of a family's home security system.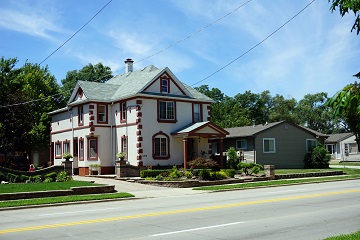 Alarm System Take Overs
What we mean by an alarm-system-take-over is that the customer originally had an alarm system put in by a different home security company. The customer wasn't satisfied with what they were getting from that company and hired us to come in and 'take over their security system.
How an Alarm Take Over Works
In this case, we took over the monitoring and added some additional security equipment to update and improve the overall functionality of this existing security system. Many individuals are not aware that Security Alarm can take over a home security system installed by a different security company. In fact, it's usually quite easy for us to come in and add devices and take over the home security monitoring.
How Did We Take Over this Herrin, Illinois Security System?
At this Herrin, IL home, we utilized their existing home security system but added some important safety features.
First, we installed a few home security cameras to help the homeowner detect and deter burglars.
Our technicians then mounted 5 glass-break-detectors in order to help detect if someone were to break glass while entering the home.
A wireless panic button was also installed. These buttons can be worn around the neck or kept in a pocket for medical purposes or even kept on a nearby nightstand in case a burglar is heard in the night. One press and the police are in route to your home.
Finally, our technicians switched the customer from telephone monitoring to "cellular monitoring." Essentially, now when the alarm is tripped the signal is not sent via the phone lines but via the cell towers. This method is considered by many to be safer and is often less expensive for the homeowner.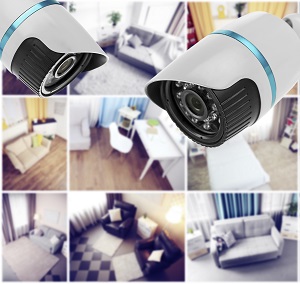 Burglar alarm systems are very helpful in getting immediate assistance from the authorities when you need it most! However, home security camera systems can also be very beneficial for keeping an eye on your home and property. We recommend a home security system that includes both burglar alarm equipment and home security cameras, as these two systems work very well together.
Let Us Take Over Your Southern Illinois Alarm System!
If you aren't satisfied with the service you're getting from your current home security company, we may be able to take over that system relatively easily and would love for you to be the next Southern Illinois residence that we help keep safer. Contact us to learn more!