If you're like many homeowners who have a security system from ADT, Vivint, or another large, national alarm company, you're likely locked into a five-year contract.
Perhaps you've realized there are better security systems out there and you want to switch, but you feel trapped. And we're not just talking about being trapped with a long-term contract, but stuck with…
bad service
automated phones when you call for help
feeling like a number in a queue
unhappy sentiments with the terms of your existing contract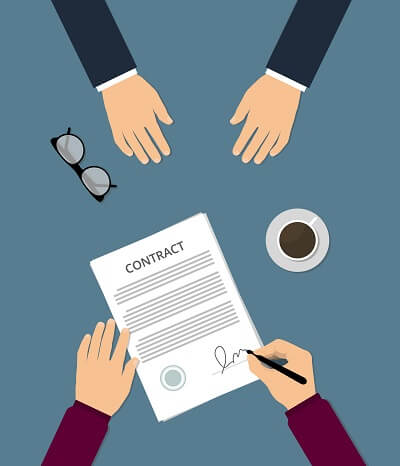 Common Questions About Switching Alarm Companies
At Security Alarm, we talk to people all the time who ask us the following…
"What are my options?"
"What do I need to know if I want to switch alarm companies?"
"How much does it cost to switch alarm companies?"
We've created this blog post to answer common questions about switching security system companies.
What happens to my current alarm system contract?
If you are locked into a contract, check and see if the company you are considering would buy out the amount remaining on your agreement.
Every security company has different policies regarding cancellations and buying out contracts. At Security Alarm, we will buy out up to 12 months of your existing alarm contract.
If I switch, do I need to buy all new security equipment?
Typically, alarm companies can utilize the system that is already present in the home. They may have to switch out some devices in order to take over the system and get it up and running but more often than not, the majority of it can be used.
At Security Alarm, we'll come out to take a look at your existing alarm system before you make the switch. This includes an assessment of your equipment, making sure the system is working properly, and recommendations for changes or upgrades should you decide to switch companies.
Is some security equipment proprietary?
It is true that some equipment cannot be switched over.
Many alarm companies do this in order to make it difficult for customers to leave and switch to a different alarm system provider. However, as stated previously, most equipment can actually be utilized. During our assessment, we'll go over all of this with you.
Is there a cost to switch alarm companies?
Ask the companies you are interested in taking over your system what the costs are to switch. Every provider is different and has varying fees for changing alarm system service.
At Security Alarm, there is no fee to switch to us. The changeover is not only easy and hassle-free, but it's completely free of charge!
Why Switch Alarm Companies
You don't need to feel trapped. You can switch alarm companies.
If you are unsatisfied with your current service, it's well worth your time to research other alarm system providers and discover the possibilities in switching. Oftentimes, the local alarm company offers the most attractive rates and best service.
Benefits of choosing a local alarm company:
Responsive customer service
Fast service times
Low-pressure sales
Custom alarm system installs
Security Alarm would love the opportunity to help in making your decision of whether or not to switch alarm companies. We promise no gimmicks and no pressure to switch, just caring, local people trying to help our neighbors protect their family and their investments.