So, you've decided that it's time to invest in a security system for your home or business. Your next big decision is choosing an alarm company you can trust.
If it's your home then you trust a company to protect your family, friends, and valuables. If it's your business, you rely on them to protect your livelihood.
The question is who can you trust? Who is the best alarm company? Is it better to choose a large national company or a local alarm company?
At Security Alarm, we typically say to go with the locally owned company, and here is why…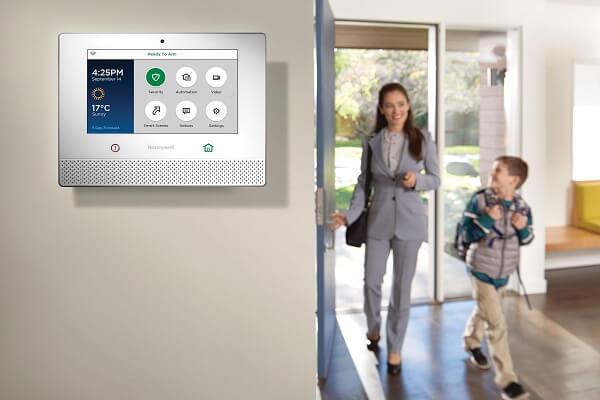 5 Reasons to Choose a Local Alarm Company
1. Low-Pressure Sales
If there is one trademark of national alarm companies, it is high-pressure sales. They are pushy to no end. They don't give up; which can be good for them and greatly annoying for you.
Thankfully, local companies usually have salesmen that are much more relaxed. Of course, they want your business just as much, but they aren't going to push you into it. They want you to choose their company because you feel good about it not because they're persuading you with forceful sales tactics.
2. Custom Installs
When you call a national alarm company, it is their goal to sell you your system completely over the phone. There is no face-to-face with a member of their sales staff. They don't walk through your home or business before they sell you a system. They just sell you what they sell everyone else.
However, local security companies take the time to come out and look at what you need. Every home and business is different and therefore every security system should be unique.
3. Faster Service
ADT, Vivint, and other national alarm companies are good about getting out there extremely fast to install your system. However, most people find that these companies aren't so quick on their service time. You might put in a service request and not get a technician out for a week.
Smaller companies have fewer customers, so they tend to want to take care of the ones that they have. Their service is faster and better than most.
4. No Automated Phones
Do you like calling a phone number and hearing, "press 1 for…, press 2 for…, and press 3 for all other options"?
Most people don't because it's frustrating and time-consuming. Sometimes your question doesn't fall into a category, so you end up pressing a bunch of buttons before you hang up without ever talking to a person.
With a local security company, calls are answered by a real live person, and you don't have to jump through hoops to get to them.
5. Caring and Understanding Staff
A local company hires employees that live in your neighborhood. Their kids go to school with your kids. They watch the same news, shop at the same grocery stores, and fight the same local battles. They understand what the culture is like where you live and they care about you.
Why talk to a person thousands of miles away about your security system when you can talk to someone who is a fellow member of your community? You live locally, so shop locally.
Choosing a Local Security Company
Remember, at the end of the day you are picking an alarm company to respond to emergency situations in your home or business. Local security companies use the same 24/7 monitoring and dispatch services as national competitors, but offer superior protection and stellar customer service.
Learn about the local difference.