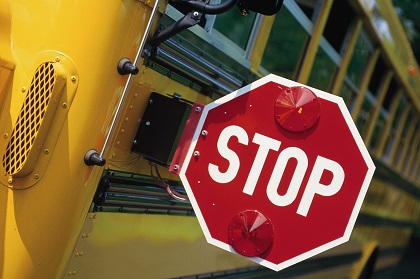 It's almost time for the 2017/2018 school year! As a school administrator, there is no better way to start the school year than by reviewing a security checklist just to make sure that your schools are ready to go for the new academic year!
Fire Alarm
Check For the Following:
Batteries

:  Ensure that your panel is not alerting you to any low system batteries.

General Messages

:  It is important to look at your alarm panel to verify that the system is not showing any "trouble" or "alarms."

Inspections

:  Not only is it typically mandated that you have your fire alarm professionally inspected, but it is also beneficial for the health and safety of all occupants. If you have pull stations or heat detectors that are not functioning, you do not want them to be the cause of great harm.
Access Control
Check for the Following:
Old Users

:  Before the start of this school year, do your best to collect old key fobs from employees that may not be returning for the year. If these fobs cannot be collected, then for safety reasons, it is important to deactivated them so that there is no unauthorized access.

Software

:  In order for updates on software to occur, the system must be logged into. It is important to become in the habit of consistently logging in so that any changes made and any updates available will be applied to the system.

Backup Your Data

:  Imagine how long it would take to manually enter in all of your data: user codes, names and other information. It would be quite the task. That is why backing up all of the access control data to the server is extremely important. If your system crashed and the data was never backed up, you would be forced to begin manually importing information. Don't take that risk.
Video Surveillance
Check for the Following:
The Focus

: There probably aren't going to be events every day that you need to catch on camera, but when there is one you, want your cameras to be ready to go. it is easy for cameras to become out of focus. Before the new school year begins, log into the system pull up each camera to ensure that they are cleaned and focused. It doesn't do any good to catch an event on camera when the footage is too blurry to see.
Recording:  Sometimes you might think an event was recorded but when you play back your DVR you come to realize that in fact it was not. Remember to periodically check to make sure that the device is recording properly.

Time

:  If you were to ever want to use video footage in a court of law, it would be important for the time stamp to be correct and present. That is why we encourage our customers to frequently check and make sure the time is accurate.
School Security in Southern, Illinois
This is by no means an exhaustive list, but we believe it will put school administrators well on their way to starting their school year on a safe note!
Call our office today. We are always happy to answer any questions and help in any way we can. If you need assistance in completing any of the tasks above, please contact us online or give us a call at 618-589-4024.