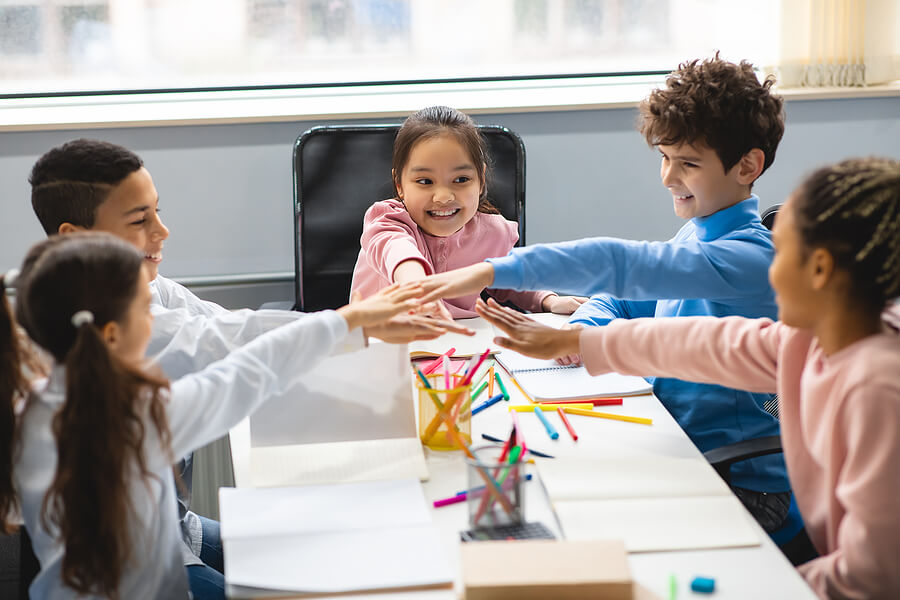 As a school administrator, the safety of your students and staff is always on your mind. Regularly reviewing your foundational security systems gives you the assurance that everything is in good working order and can be counted on to keep your school, and its precious occupants, safe.
We created this checklist to help you verify your security systems are up to date and functioning properly. We recommend bookmarking this page so you can refer to it periodically for system review and security planning.
ACCESS CONTROL & INTRUSION SYSTEMS
Few things are more important for school safety and security than controlling access to the campus. To verify your access control and intrusion detection system are up to the task, check for the following things.
CHECK FOR THE FOLLOWING:
Your access control system is modern and gives you complete control via smartphones and tablets from anywhere, at any time.
This feature provides both convenience and safety. For instance, in the event of a lockdown, securing the building is as easy as pulling up the app and hitting a button. At that point the entire school is locked down, allowing no one to enter or exit the building.
Your intrusion detection and prevention system allows for panic buttons to be placed in strategic locations throughout the building including the front office reception desks.

In addition, wireless panic button technology (pendant alarms) enables staff members out on the playground or sports field to press the button in the event of an emergency, and authorities would be immediately dispatched.

You're periodically testing the sensors and alarm transmission on your intrusion detection and prevention system to ensure all parts are working correctly.

Your access control system makes it easy to deactivate key fobs or cards that have been lost or were not returned by terminated employees.

Conducting an annual review of key card or fob access is ideal. This often works well at the end of a school year or before the start of the new school year.

You are allowing your access control software to update regularly by being logged into the system.

To ensure this consistently happens, it's important to get in the habit of consistently logging in so that any changes made and any updates available will be applied to the system.

You are backing up your data.

If your system crashed and the data was never backed up, you would be forced to begin manually importing information including names and user codes. Don't take that risk.

 Where keyed locks are used, a master key control system is in place to monitor keys and duplicates.

VIDEO SURVEILLANCE

Video surveillance goes hand in hand with access control, deterring unwanted access and dangerous activities while capturing a record of all that transpires. To verify your video surveillance system can keep your school safe, check for the following things.

CHECK FOR THE FOLLOWING:

Your surveillance system includes cameras that completely cover your campus, both inside and outside.

Parking lots, playgrounds, and halls are all spots that we generally see as vulnerable areas in schools. For that reason, we suggest installing cameras in these locations as well as around all entry points and main offices.

Your cameras allow for clear facial recognition and crisp, 24/7 video footage.

Before the new school year begins, log into the system and pull up each camera to ensure that they are cleaned and focused. It doesn't do any good to catch an event on camera when the footage is too blurry to see.
Also, remember to periodically check to make sure that the device is recording properly.

Your camera servers are located in a secure location so they can't be harmed or tampered with.
Your cameras provide a time and date stamp on the footage.

If you were to ever want to use video footage in a court of law, it would be important for the time stamp to be correct and present.

Your camera housings are resistant to tampering, vandalism, and exposure to extreme temperature or moisture.
Your cameras have an uninterruptible power supply- possibly connected to the building's emergency power supply.
You have a flash drive available in case you need to export and save important surveillance footage clips.

FIRE ALARM SYSTEMS

A fire alarm system is the final element of an effective safety and security system. To verify your fire alarm system will keep your school safe in an emergency, check for the following things.

CHECK FOR THE FOLLOWING:

You have a comprehensive fire alarm system with associated sprinkles and easy-to-access fire extinguishers.

Fire extinguishers should be located throughout the school and easily accessible.
Manual pull stations are visible and accessible throughout the school.
There are no obstructions to sprinkler spray patterns.

 You regularly check your panel for messages and alerts.

Check for low system battery alerts and "trouble" or "alarm" notifications.

You have your system inspected regularly and keep records of your inspection history

 Not only is it typically mandated that you have your fire alarm professionally inspected, but it is also beneficial for the health and safety of all occupants. If your pull stations or heat detectors are not functioning, you need to know that.

SECURING SCHOOLS WITH COMPREHENSIVE SECURITY SYSTEMS IN SOUTHERN, ILLINOIS

This checklist is by no means an exhaustive list, but we believe it will give you a framework for monitoring your basic safety and security systems.

If you have questions, please reach out to us. We are happy to help in any way we can. Whether it's with basic questions or a request for assistance in completing any of the tasks above, please contact us online or give us a call at 618-589-4024.