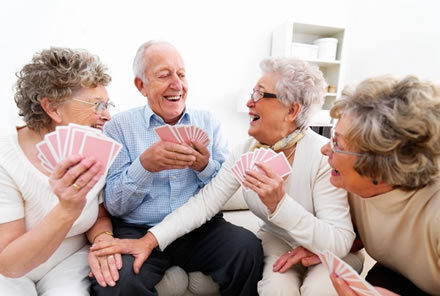 Assisted living facilities are the home to around one million senior adults across the country. As one can imagine, these facilities face innumerable challenges. They care for many seniors with different types of needs in varying degrees of intensity.
We at Security Alarm believe that every security system is unique and should be specifically designed to meet the needs and culture of each location.
Access Control
Quick access to areas throughout long term facilities is vital for healthcare professionals. Many rooms that house medication, equipment, private records, etc need to be easily accessible, yet only for authorized personnel. It is important that residents always feel "at home" in the facility and feel that they can move about freely.
However, it is equally essential that they are kept safe and out of harm's way as they enjoy their home. Access control is the solution. Installing card readers at every "high risk" area or room, ensures that authorized personnel have quick access, and eliminates potential issues with visitors and residents. It also is a superior solution to keys, in that cards can be de-activated when lost or replaced.
Video Surveillance
The number of businesses and facilities that have camera systems in 2017 is staggering. Almost everyone can find a need for them within their day to day lives. Nursing homes are no exception and probably need surveillance more than anyone else. Often daily life at these facilities is extremely dynamic.
Most employees probably wish for an extra pair of hands and an extra set of eyes in order to keep up with the demands of a normal shift. From wandering residents and curious visitors, to dangerous intruders, video surveillance can make all the difference. It grants peace of mind to employees that realize there are eyes other than their own, keeping the residents safe.
Panic Buttons