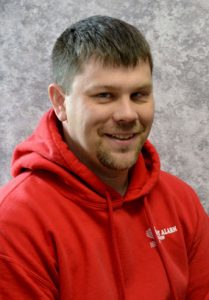 This month the "Tech's Pick" blog, we will be highlighting Jeff White.
Jeff is our camera wizard. When he's not designing custom, high-end camera systems, he's probably installing them or learning more about them. He's good at what he does and most importantly he loves it. He's the definition of a "guru".
Question: What is your favorite feature or product that Security Alarm can provide?
Answer: "Point of Sale integration for our high-end camera systems. This allows the customers to hook their camera system up to their radiant registers and be able to search transactions in those registers and have the corresponding video to go with it."
High-End Cameras For Retail
There are endless benefits to installing high-end cameras within retail stores.
Business owners use high-end retails cameras for the following:
Deter theft

Identify thieves

Grab license plate numbers

Monitor employees

Improve operations

Determine the best business practices

And much more
These cameras keep owners closely tied to their business whether or not they're on the premises. They enable the freedom to view happenings at all times of the da and allow them to manipulate their cameras remotely.
Point-Of-Sale Integration
POS Integration is one particular feature that provides store managers with video footage of every single transaction that goes through their registers.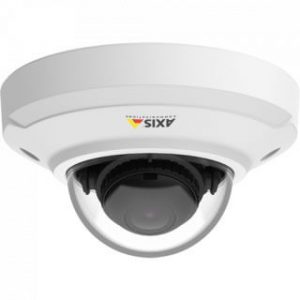 For example, a business owner of a convenience store/gas station suspects an employee of internal theft in regards to a particular transaction. Upon searching and locating the desired transaction, he finds the corresponding video footage and determines the employee pocketed a $20 bill during the sale.
Internal theft is a big problem nationwide and cameras with POS integration can really work to eliminate some of this loss.
Technician Jeff's Pick For Best Commercial Security Feature
Jeff works with business owners daily. He understands their needs and how cameras can provide solutions to many of the daily challenges that go along with operating a business.
If you are a business owner that wants eyes everywhere, and that wants to really gain control of every aspect of your business, then give us a call at Security Alarm. Let us help you get to the next level.