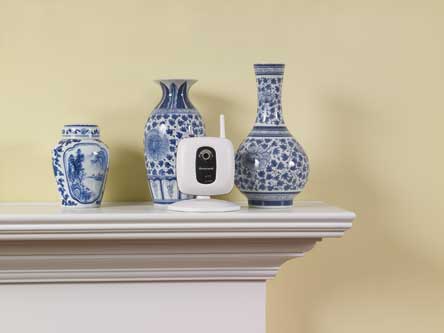 Mobile, flexible, adaptable: these words tell the state of technology and our lifestyles in today's world . People want a job that allows them to be mobile. They want a career that will adapt to their needs and goals. Car salesmen tell their potential buyers that their dream car is adaptable to their personal needs. Gone are the days where we were content to keep up with the Jones', we want something more; something unique to us. It's not surprising that this also includes choosing the best security and camera systems for your home.
Custom Mobile Security Solutions
At Security Alarm, one of our goals is to always be one step ahead of what is best for our customers. Whether it's providing custom security or fire alarm systems, or providing security cameras with remote viewing so we can meet our customer's unique needs.
Remote Video Monitoring with Total Connect
Mobile security cameras can be easily viewed via a mobile app downloaded to your mobile device (phone or tablet). Once installed, these mobile connected camera(s) can be positioned around the home anywhere, as long as there is a power source near by. Doing so, enables you to have eyes wherever there might be a need.
Have a nursery you want to view? Plug in your Remote Safe camera* and have instant eyes. Have a pet you want to check on during the day? Simply place a camera in the area your pet frequents most.
Want to have live access to your home  – whatever you may be doing and wherever you may be? Contact the mobile security experts at Security Alarm. We'll be happy to evaluate your unique security needs and provide you with the best solution for your situation.

*powered by Total Connect