Fire Sprinkler Systems are often the law for commercial structures. Whether you are building a new building or simply moving into a new venue, it is vital that you consult your local fire safety authorities. They will inform you of the fire safety requirements for sprinkler systems within your region. These requirements can vary significantly from state to state so do not rely on the information found online as sometimes it is difficult to determine from which state the information is coming from.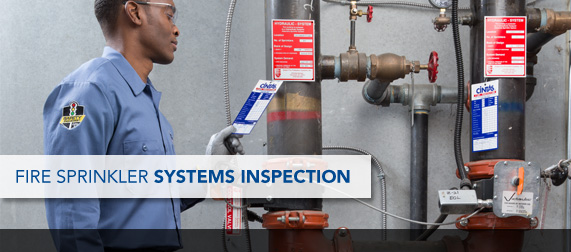 Employee Safety
As a company, keeping the physical structure of your business safe is important. However, even more important than that, is keeping your employees safe. This is why it is vital for business to have a sprinkler system. Sprinkler systems are activated when the temperature within a building gets above a certain temperature. Will they put out the fire? Probably not. That really isn't the purpose they serve. Sprinkler systems are meant to suppress and keep the fire down which helps it resist spreading. Sprinklers also provide extra time for the evacuation of employees. Sprinkler systems give your fire department a head start at controlling the fire while they're on their way.
Monitored Sprinkler Systems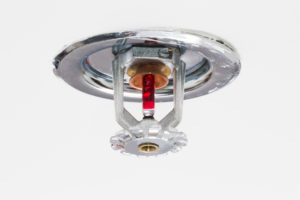 Many commercial entities have sprinkler systems and yet fail to have them monitored. What is the danger in this? Imagine your sprinkler system is tripped and it begins spraying water in your IT room or any other room with valuable equipment or merchandise. If your sprinkler system is not monitored, you may not discover that it has been activated until the next morning. At this point, it may be too late to salvage due to extensive water damage. However, with a monitored system instant notifications are sent, giving management a chance to act quickly and save what they can.
Once again, we recommend you check with the fire safety authorities in your area to determine what the requirements are for the monitoring of your sprinkler system and also to determine with what regularity inspections are required. There are countless stipulations and guidelines based on the region you reside in.
If you have any questions concerning commercial fire equipment and safety, feel free to contact us online or call our office at (618)548-5768. Security Alarm provides monitoring for sprinkler systems. Another local company, L&K Fire, provides both service and installation for fire systems, and they're one of the best sprinkler companies in Southern Illinois. We're both available to help you meet your fire safety needs.