When it came to the safety of their home, these homeowners in Salem Illinois did everything right — always locking doors and windows, checking and doubling checking. They were vigilant in order to avoid a burglary. But it wasn't enough.
These two sisters, now satisfied Security Alarm customers, were taken advantage of in the worst way when their home was burglarized. That being said, all of their windows and doors were locked as always. In their words "If they want in, they will get in!".
This is when they realized that it was time for a more fool-proof solution that went beyond their own diligence and safety precautions. They knew it was time for a higher level of home security.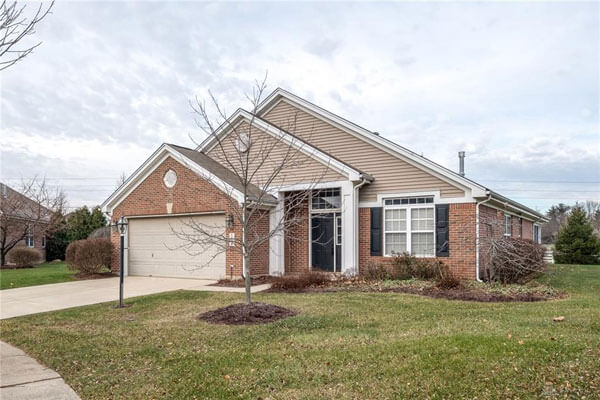 Choosing A Local Home Security Company
Knowing that Security Alarm was a trusted, local company with over 40 years of experience in the residential market, the sisters decided to give us a call. One of our sales technicians went out and met with them.
After spending time listening to their story, walking through their home, and identifying their major concerns, our team was able to design a system to protect their home, meeting and exceeding all of their security expectations.
Benefits Of A Complete, Robust Home Security System
Before the break-in, these ladies relied on locks alone to keep themselves and their property safe. However, outside of locked doors and windows, they were left unprotected. Now, after contacting us, their home is equipped with a robust security system.
The home security system installation included the following:
Glass break detectors to prevent intruders from breaking the glass to gain entry.

Door and window sensors to protect burglars from forcing a door or window open.

Motion detectors to trigger the alarm if any movement is detected in the home.
This integrated system of sensors, along with other security features, created a nearly impenetrable security system that guards their home at all times. When the security system is turned on and any of these devices are activated, the 24-hour monitoring company calls the homeowners and alerts authorities within moments.
Not only did our sales guy design a strong home intrusion system, but he also strategically placed cameras around the home's exterior. This provides the sisters with eyes where they couldn't have possibly had before.  
Comprehensive Home Security System Satisfaction
The homeowners tell us they have been nothing but pleased with their entire experience. They tell us that our technicians performed a professional installation, but went the extra mile to take the time to thoroughly explain how the systems worked. They were patient and kind to answer all of their questions.
Now that they have used the systems for several months, they feel so much safer. There is peace knowing that when they come home, no one has been in their house.
There are many aspects of the system the sisters appreciate. Some highlights include:
The ability to monitor their security system from their phones.

The convenience of being able to disarm the system when nearing home.

Real-time camera access via the smartphone app that enables them to check on strange noises when inside, but also check in at home when away.
With Security Alarm, you get complete home coverage. It's security made easy.
To learn more about custom home security solutions, contact us.

"We had the system put in after a break in and we love it. It makes us feel so much safer knowing that we have this system. If you are going back and forth wondering if you should get something, do it! Don't wait until something happens! This will give you the security that you need. I highly recommend this business! The boys were on time and were very friendly. They even cleaned up after themselves! Don't wait, get the system that you are comfortable with!"
– Wendy & Julie