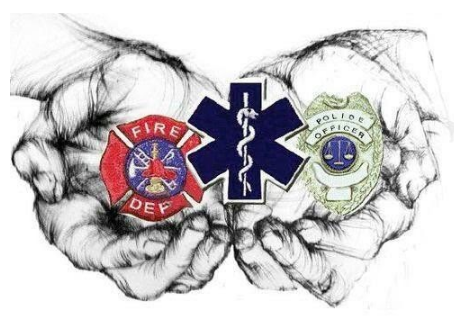 Thank You to Our First Responders….
October 28th was First Responders Day. We at Security Alarm would like to take a moment to publicly say how thankful we are for the sacrifices that first responders make every single day.
From early mornings and late nights to holidays missed; we appreciate the hours that they spend helping us all. The job of a first responder can be extremely difficult and they often don't receive the recognition that they should. This job is not only physically challenging but emotionally as well. So much is given and we are so very grateful.
We are on a mission to help keep our communities safe and we could not do our job with our first responders. We appreciate how passionate they are about protecting their communities and can not thank them enough for answering and responding to those tough calls and always assisting individuals in need.
Showing appreciation to our first responders shouldn't just be limited to one day. Every day you can show appreciation to these brave individuals. If you want to show your appreciation to the first responders in your community, here are some ideas:
Pay for their lunch if you see them at a local restaurant
Just a simple "thank you"
Send their department a hand-written note expressing your gratitude or maybe sharing a story about how they helped you or a friend.
Bring a home-cooked meal to your local police station or fire department
Post online about a positive experience and tag your local department
Deliver gift cards to their department so they can order food whenever they need it.
There are endless possibilities when it comes to how you can express your appreciation. Pick an idea that you like and just run with it! They will appreciate you taking the time out of your day to recognize the work that they do for the community.