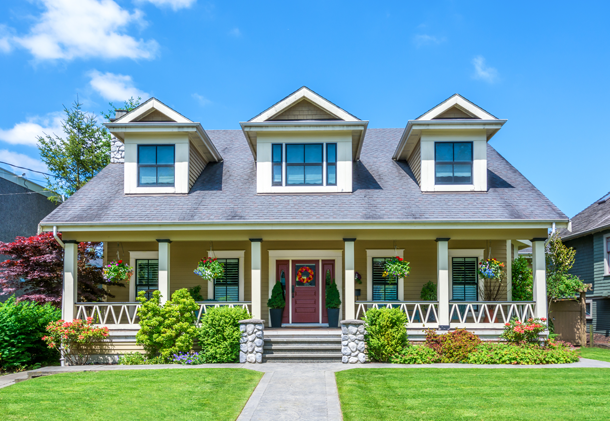 Over 2 million burglaries occur in the USA every year. What can you be doing to improve security around your home or farm, and protect your perimeter?
Here are a few musts:
Lock windows and doors
Perhaps one of the simplest steps that home owners can take in order to prevent burglary is the locking of doors and windows. Nearly 66% of all break-ins are residential, and roughly 30% of all burglaries occur due to a door or window left unlatched. If windows and doors are closed, then they should also be locked. Periodically check windows to ensure that they have not been unlatched and then forgotten about. Keep your doors and windows in mind.
Motion sensor lighting
Who wants to steal something with a bright light shining all around? Pretend for a moment that you were a burglar sneaking up to a house. Next pretend that as you reach the premises a bright light suddenly turns on. Is the light coming on due to a motion sensor or were you spotted by someone that you can't see? You can't know for sure. Motion sensor lighting eliminate dark areas making them less appealing to burglars and leave lingering questions in their minds.
Appearance that someone is home
When leaving your home unattended, cause people to think that you are in fact at home. When you leave, turn on a few lights. If your TV is visible to the outside, turn the TV on. And seriously, it may sound cliché, but don't let newspaper and mail pile up. It's tell tale sign. Do whatever you think is necessary to ensure that your house appears occupied. Burglars are far less likely to enter a home that they believe to be occupied. So make them believe you are there.
Burglar system
Get one. Invest in a burglar system. It's worth it. Even if you simply get the most basic system with only motion detection and door sensors, it is better than nothing. Contrary to what many may believe, basic systems are extremely affordable. Granted, it would be best for individuals to spend the extra dollars in order to get window protection and fire protection as well; however, we understand that sometimes the budget doesn't allow for that. Do what you can. Get something. Protect not only what you have in your home, but who you have in your home as well.
Surveillance Cameras
Camera systems within residential neighborhoods used to be a fairly uncommon sight. However, this is not so anymore. Due to the current times more and more individuals are finding the value of surveillance cameras. People want to be notified on their smart phones if someone is on their premises. It is an extra level of security that give people an even greater peace of mind. However, keep in mind it is important that with the purchase of a camera system, a purchase of a home security system is made as well. Camera systems are not inexpensive, but they are well worth the investment.