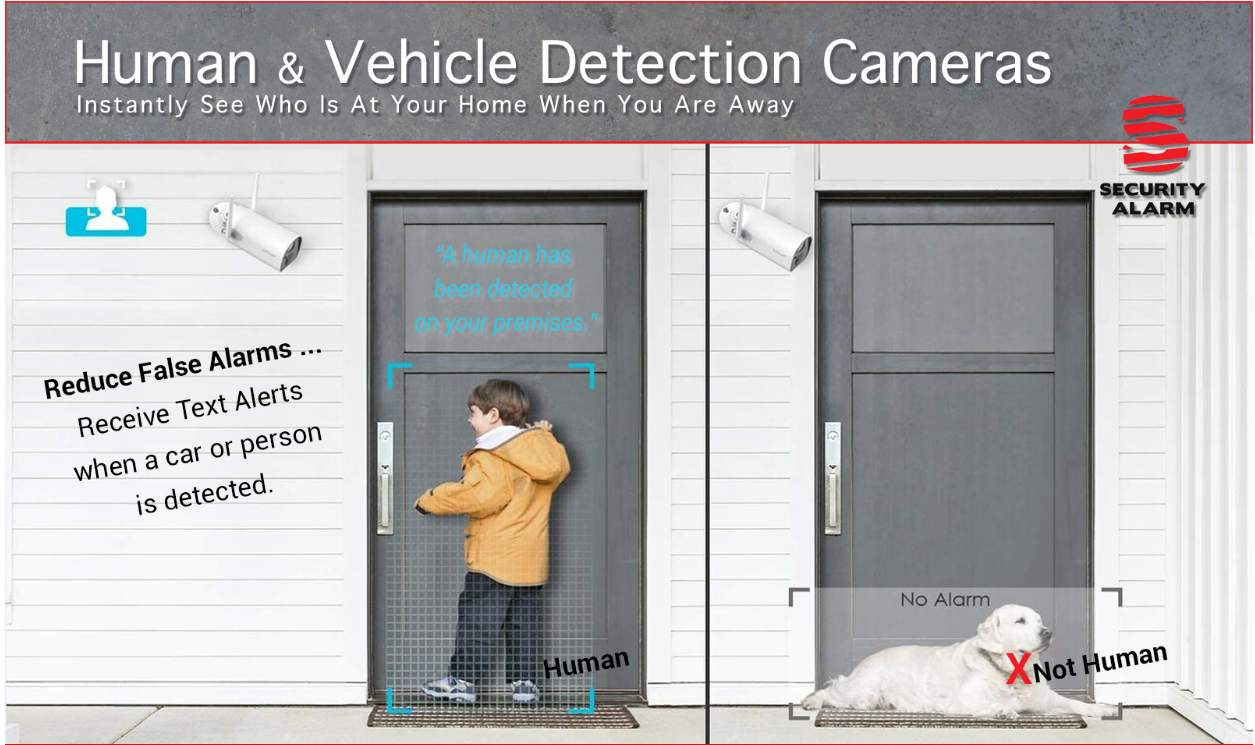 Every year technology becomes more and more advanced, with improvements in video surveillance technology being no exception. The latest in camera analytics have added powerful features that are captivating home owner's attention and making camera interactions more useful, and user friendly than ever before. The newest technology that we are referring to is called Human and Vehicle Detection technology.
What Is Human & Vehicle Detection Technology and How Does it Work?
This new technology that can be built into cameras allows them to focus on two things, humans and vehicles. Traditionally, outdoor cameras have never had a way to accurately notify homeowners when an "important" motion occurs. In the past, you might get 100 notifications a day from squirrels, leaves, wind, birds triggering motion-sensing cameras. This technology remedies this issue by deciphering what is causing the motion and only notifying if it's a person or vehicle.
Searching Made Easy- stop spending hours searching footage
With traditional video surveillance systems, scrubbing footage to look for an event that happened while you were away could be time-consuming; so time-consuming that you might just not even bother with it. Now, every event involving a car or person can be logged in a file. Within seconds you can scan and see everything of importance that happened that day. Rest assured you will still be receiving 24/7 recording as well, but the storage of events makes looking for incidents 100x easier.
Line Crossing – protect specific areas
Another feature with these cameras is line crossing. Some home-owners only want to know when a person or vehicle comes close to certain areas on their property. They don't want to be alerted if someone pulls into the drive but if they start getting close to certain areas they want to be notified. This is accomplished with line crossing.
Want to keep people away from your pond?

Want to know if your kids are having an unauthorized pool party?

Care to see who is diving in your dumpster late at night?

Do you in-laws have a habit of sneaking in the back gate to surprise you?

Need to hide your amazon package before anyone finds out you've been spending again?
If any of these situations sound familiar to you, the latest video surveillance technology can help you! With any of these scenarios all you need to do is simply draw an invisible line around the area in which you would like to protect and you will be instantly notified once a person or vehicle crosses the distinguished line.
CONTACT US TO GET STARTED
For more information regarding AcuSense technology and for ideas on how you might benefit from it, contact us here or give us a call at (618) 323-2715.