Maintaining your security equipment is important.
Often people don't realize there is an issue until they truly need their security system. It's then that they are upset and inconvenienced by its malfunction.
Vehicles, homes, HVAC equipment, they all require regular maintenance. You can't go without using your furnace for a year and then be upset when it doesn't work during negative degree temperatures.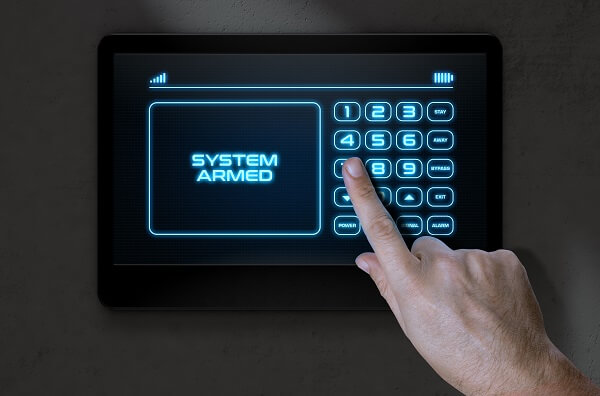 How To Perform Security System Maintenance
In order for your security system to perform efficiently and offer the protection you expect, you must perform regular system maintenance. Not only does maintenance prevent downtime, but it enables you to always be prepared for emergencies.
Follow these three simple steps for security system maintenance.
1. Visually Inspect System
Mark your calendar. On a scheduled day, walk through your home and conduct a visual inspection of your system.
Verify that all detectors "look" to be in order. Check the keypad and make sure there isn't a message on the screen.
2. Put System In Test Mode
It is our recommendation that every system is tested AT LEAST once a month. This means that at least every 30 days you should ensure that your security system is able to send an alarm signal through to the monitoring agency.
To do so follow these steps:
Call our office at 618-548-5768

to place your system in test mode

. Test mode is when the alarms will sound and send signals, but the police will not be dispatched.

Once in test mode,

ARM your system

like you are leaving your home.

Intentionally

trip a device

. For example, open your front door or a window or walk in front of a motion detector and wait for the alarm to sound.

Call our office back and

verify that a signal was received

.

If you simply want to make sure that your panel is transmitting alarm signals correctly, then only one device needs to be tripped. However, for a full test, every device must be activated to ensure that each sensor is working properly.
If you have any questions or need help, our office staff is friendly and willing to help!
3. Clean Camera Lenses
If you have a camera system, we recommend cleaning your camera lenses from time to time. There is nothing more aggravating than experiencing an event that you want on video, only to find out that the footage is useless due to dirty camera lenses.
Peace Of Mind With Security System Maintenance
Regular security system maintenance doesn't have to be difficult or time-consuming, and the result is constant peace of mind that your system has your back day in and day out.
Reach out to us if you have any questions regarding the ongoing maintenance of your security system. We look forward to hearing from you!