Commercial Security Systems
Choosing a Reliable Security Company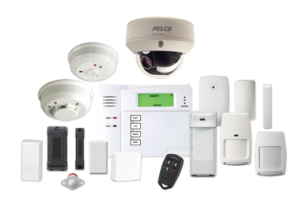 Reduce False Alarms
Police departments in Southern Illinois impose fees on businesses that exceed a few false alarms per year which can be costly. It's important to keep security equipment maintained and your emergency contacts up to date in order to minimize false alarms.
How does Security Alarm minimize false alarms?
Five Elements of False Alarm Reduction
1. Professionally Installed Security Systems
2. End User Training
3. Proper Placement of Devices
4. Carefully Selected Equipment
5. Frequent Testing / Inspections
Have an existing system?
Do you have an existing security system in your facility? It may be a useful system that we can take over and begin monitoring. Have an existing system but are locked into a long contract with ADT or another security provider? We may be able to buy out part of your contract! Schedule a free consultation with Security Alarm and we'll help you determine what steps need to be taken to ensure your security system is providing you with the best protection for your business.

Security Alarm proudly installs products by the following access control system providers: